Shotgun-wielding highwaymen demanding cash from passing motorists.
A retired fire chief setting up gallows for drivers who don't pay up.
Cheese-rolling races and horse-riding cowboys in the middle of a state highway.
A shoot-out over cheese, money or possibly the local ladies.
All those things signal a perfectly normal mid-summer's day in Waimamaku, a small town between Omapere and Waipoua Forest and the venue for the annual Wild West Fest.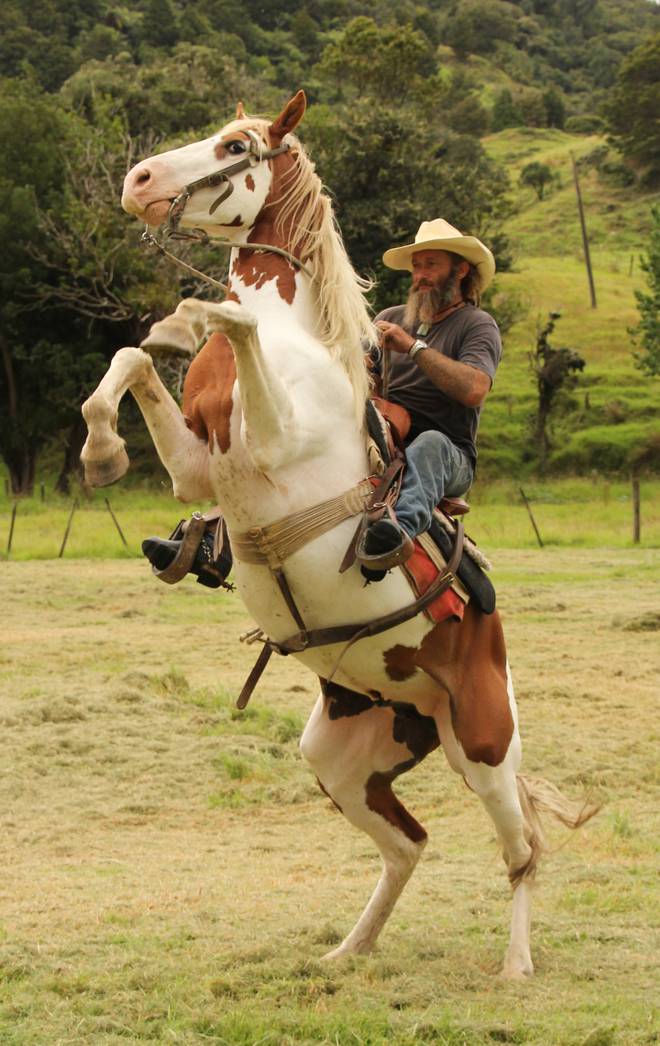 Organiser Bruce Lomas is promising all the usual attractions at this year's festival, including market stalls, live music, kai, a keg-throwing contest, wearable arts, and cheese-rolling contests in which tyres painted yellow stand in for cheese wheels.
One of the quirks of the festival is that much of the action takes place on State Highway 12, which means traffic has to give way occasionally to cheese-rollers and cowboys.
The action gets underway about 10am on Saturday with the wearable arts and classic car parade at 10.30am and a shoot-out by members of South Hokianga Riders and the Kaikohe Gun Club at high noon, Hokianga time (about 1pm). The festival winds down around 2pm.
The festival started 16 years ago as a Far North version of Hokitika's Wildfoods Festival but somehow morphed into a Wild West event. Money extorted from passing motorists
will go to local health causes.