One of the most famous motorcycle races of all time is about to be relived on a bike made from scratch in a Kerikeri shed.
In 1978 "Mike the Bike" - real name Mike Hailwood, regarded as one of the greatest motorcycle racers of all time - came out of retirement to compete in the Isle of Man TT Formula I race.
After an 11-year break from the sport few believed he stood a chance on the world's most infamous course. He proved them wrong by winning in almost fairytale style, his engine breaking down catastrophically just as he crossed the finish line.
The machine that carried him to victory was an 864cc Ducati supplied by Steve Wynne of Manchester dealership Sports Motorcycles.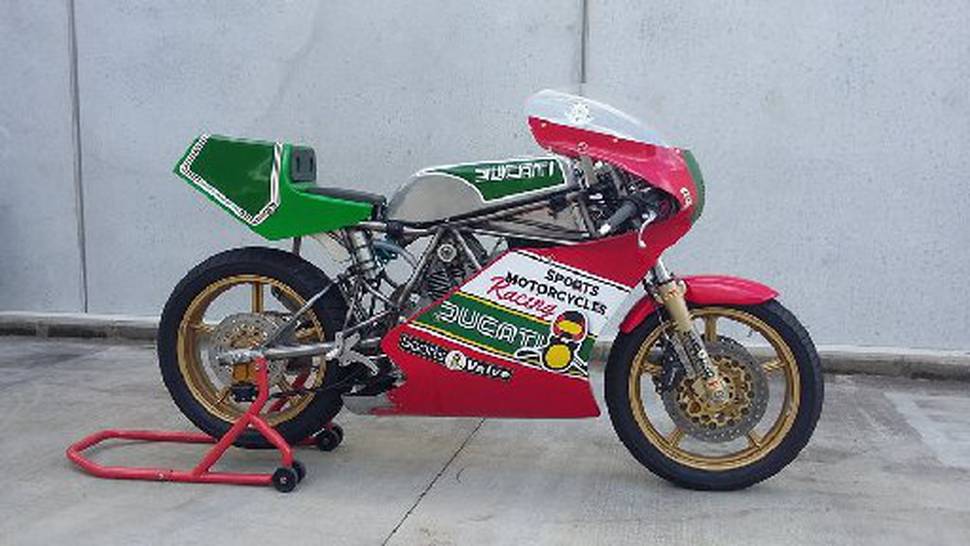 Years later Mr Wynne settled in Northland, taking the iconic Sports Motorcycles brand with him. In 2011 he passed the baton to engineer and longtime friend Glyn Robinson, a Yorkshireman who now lives in Kerikeri.
Mr Robinson has spent the past three months building a 750cc TT1 Ducati from scratch in his shed, so he can bring the Sports Motorcycles brand back to the Isle of Man for the first time in more than 20 years.
The bike will race in next month's TT Classic for motorcycles built up to 1986.
Mr Robinson's bike is based on a rebuilt 1986 engine with many of the parts so rare he had to make them himself. The frame, suspension, exhaust system, brake rotors and fuel tank were made by hand in his shed.
Because the punishing TT circuit used public roads and was unlike any other course on Earth he designed the bike specifically for the Isle of Man with geometry to give it stability at high speeds.
The bike is now on its way to the Isle of Man by ship. Mr Robinson will follow by air on August 7.
His bike will contest the four-lap, August 26 lightweight race with Chris Swallow, another Yorkshireman living in New Zealand, in the saddle.
Both men were treating this year's race as a warm-up to 2018, the 40th anniversary of Mike the Bike's legendary victory.
"I'm a little bit nervous but quite excited. I'm looking forward to being back at the Isle of Man and getting my rider home safely to his family. Anything else is a bonus," he said.
Mr Wynne has retired and lives near Kerikeri. "Mike the Bike" died in England in 1981 when his car was hit by a truck as he was driving home from picking up fish and chips.
More than 250 riders have died since the TT Races started in 1907, though its fans argue that in terms of fatalities per kilometre raced it is safer than most circuits.