The restoration of a century-old ferry is progressing slowly but steadily in central Kerikeri with the latest milestone the arrival of a boiler shipped over fom the UK.
The boiler, which produces steam to drive the engines, was built 10 years ago for a boat plying the River Thames. It arrived on site from Kent on Friday.
But the real challenge in restoring the Minerva will be replacing its twin steam engines.
Kerikeri Steam Trust chairman Ian Faulkner said efforts to trace the original engines, which had been replaced by a diesel engine many years ago, had been fruitless.
"We think they were dropped to the bottom of the ocean ... but it will be a steam boat again," he said.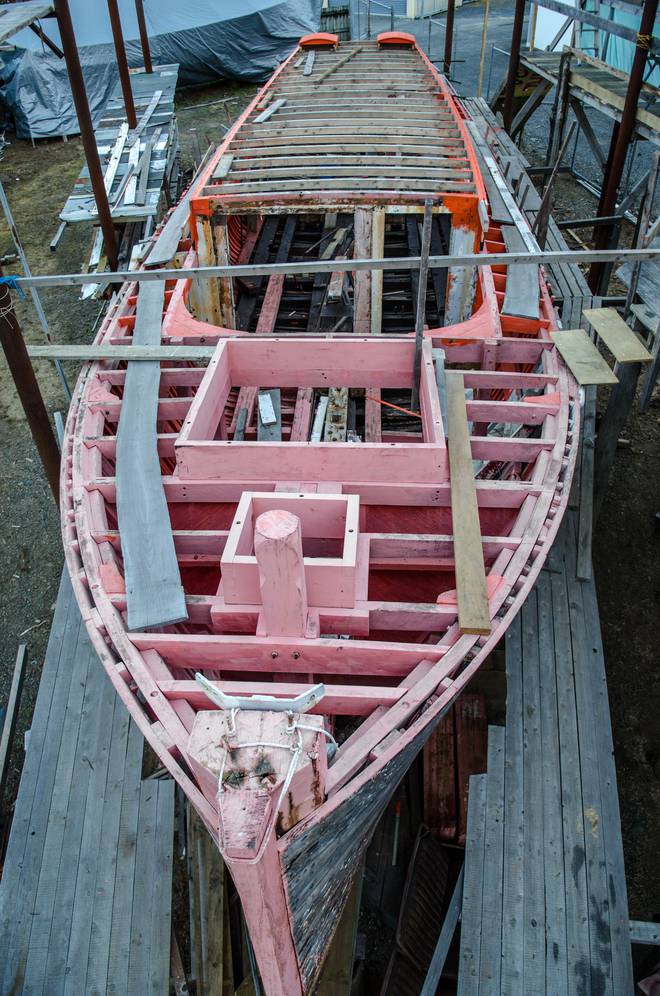 The trust wanted to run the ferry on waste wood pellets from local mills rather than coal, and integrate it with the Bay of Islands Vintage Railway.
If all goes to plan the Minerva will take tourists from Paihia to a new wharf at the Opua terminus of the vintage railway. From there passengers would be able to board a steam train to Kawakawa.
The combination of steam boat and train would be a highly marketable attraction, Mr Faulkner said.
The vintage railway trust is applying for resource consent for the station and wharf at Colenso Triangle near Opua.
Mr Faulkner said up to 15 volunteers, including experts such as the Collins brothers who built and operated Kerikeri's steam sawmill, met every Friday to help with the restoration.
"The only thing we need now to make it happen is a larger source of funding," he said.
The SS Minerva was built in 1910 by Charles Bailey jnr for the Clevedon Steam Navigation Company and ferried passengers between Auckland and Clevedon. In its later life the vessel was used to tow logs on the Kaipara Harbour, as a private launch, a floating brothel, a fishing boat and an America's Cup viewing boat. It was gifted to the trust by owner Nigel Foster in 2008.
■ The sound of steam has returned to Kerikeri for the first time since the steam sawmill on Inlet Rd closed down in 2015. For decades a steam whistle could be heard as far away as the town centre signalling it was time to get to work or break for a cuppa.
While the sawmill is no more the sound returned last Friday when the Kerikeri Steam Trust installed a steam whistle - albeit operated by a compressor - at the Minerva restoration site on Cobham Rd.
It will sound every Friday to mark the start of work, tea breaks, lunch and knock-off. The whistle came from the steam boat Eliza Hobson but was originally used at Hutton's sausage factory in Franklin.