Four men who have been learning how to live independently in a new house at Kaurilands Skills Centre proudly took part in their home's official opening this week.
Called Riverview, it is the third residence at the centre at Tokatoka, near Dargaville, where 19 adults with intellectual disability live and work.
Family members and long-time supporters of the centre celebrated the opening on Wednesday.
Among guests were NorthTec trades students and tutors who helped build the house, other tradespeople and Dargaville Rotary members.
The Rotary club had given two donations toward the cost of the house.
John Maber, Wade Lindsay, Jason Falwasser and Peter Godfrey have been living as flatmates in it since it was finished several months ago.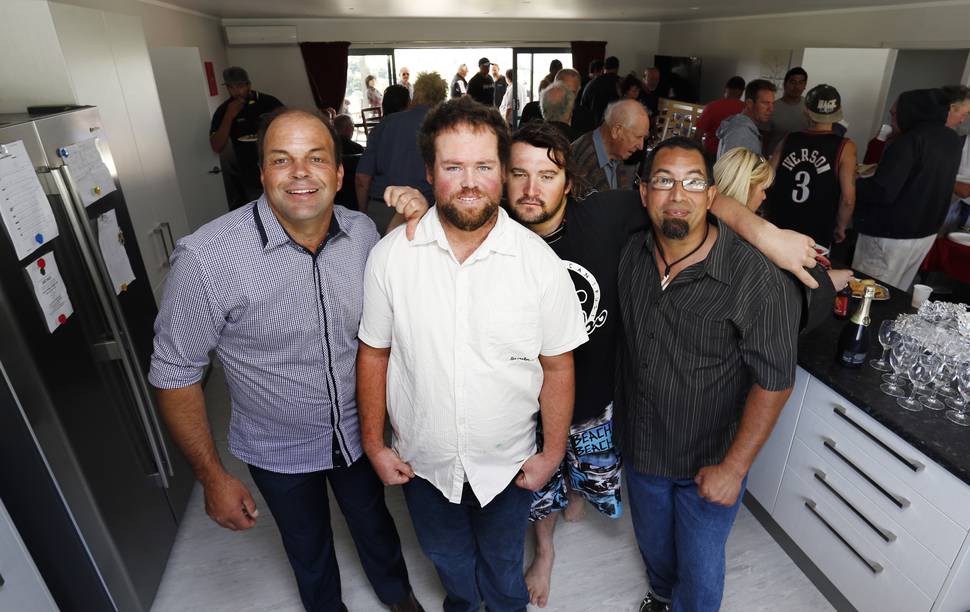 Before moving into their new digs, they lived with the other residents - officially called "service users" - in larger houses, with fulltime caregiver support.
Centre manager Karen Duncan said the house was a step closer to the men being able to experience real independent living.
They will cook their own meals, do their own housework and laundry, and run the house.
The experience could enable them to eventually live independently in the wider community.
The centre would probably acquire another house - whether building on site or buying one in nearby Dargaville or Ruawai - in the next five years, Ms Duncan said.
Kaurilands was set up as a homely, rural residential and vocational training centre in 1990, a year after the Government deregulated care for special needs people.
As well as getting fulltime live-in care, residents have always worked for their own wages through Kaurilands' contracts such as rubbish collection and firewood sales.