Bay of Islands Netball Centre president Lisa Brophy was devastated when she arrived at Kaikohe's Lindvart Park for the grand opening of the new netball courts to find fresh tagging covering every wall of the pavilion.
The upgrade of the hub of Mid North netball was officially celebrated at a dawn ceremony last week. But the celebration involved a community-spirited clean-up job, too, with even Far North Mayor John Carter wielding a paint roller to cover up the graffiti.
Guests who arrived at 6.30am for the ceremony, including past and present netball leaders, locals, and elected members and staff of the Far North District Council could hardly have missed the vandalism, but a member of the local rugby club collected brushes, rollers and paint and had the clean-up job under way by 7.30am.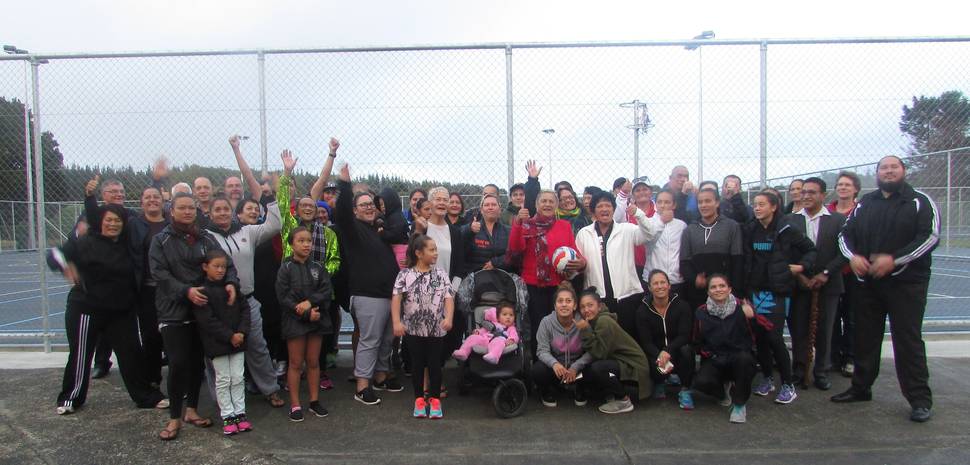 "This is a community facility and the community rallied together to make sure that the vandalism didn't affect the celebrations," Ms Brophy said.
"The kids and their parents who arrived after 9am never even knew it had happened."
Tag Off volunteer Walter Te Huia, who is also a police youth development worker, had a warning for the culprits.
"Graffiti is a crime and when we catch those responsible, they will be held to account," he said.
The 18-week upgrade of the netball courts cost the council about $650,000.
Ms Brophy said the upgrade was essential because the 40-year-old courts were dangerous and the Netball Centre's 1200 players deserved a better home venue: "Three of the courts had ditches and trenches, which meant we couldn't use them, and the run-off areas were too short and didn't meet New Zealand Netball standards for tournament play."
The upgrade also included lighting for four of the eight courts.
Mr Carter said the Bay of Islands Netball Centre and its patron, Jim Lawrence, had lobbied council to upgrade the courts. The project had taken a long time but the result was well worth the wait.