Northland fishing show star Matt Watson has come across dumped fish at least six times while out fishing and says the quota system needs to change to ensure commercial fishermen are not illegally dumping catch.
But experienced commercial fisher and representative for the Whangarei Fishing Association Greg Hayes said fish dumping is no longer a problem.
Their comments come after a recent study by the University of British Columbia and the University of Auckland, which showed half of the fish caught by commercial fishermen in New Zealand waters do not show up in official records because they are being dumped at sea or not declared.
The study says the total catch between 1950 and 2010 was 38.1 million tonnes compared with a reported catch of 14 million tonnes.
The findings have not surprised Mr Watson.
"It shouldn't come as a surprise to anyone.
"The way the system is set up, it's self policing. You have MPI [Ministry for Primary Industries] who say if you catch over quota you'll be given a huge penalty, but also police your fish dumping.
"It's like the police saying 'if you have been speeding, write a letter to us and let us know'," he said.
He said the system needed to change as it backed fishermen into a corner because they were the ones who cop a fine, rather than the large companies who own the quota.
"More often than not fishermen do not own the quota and they work under these quotas owned by large fishing companies who don't have any tangible relationship with the sea," Mr Watson said.
"So you say to a fisherman here's a quota. You get a tonne of trevally to catch but no other quota - it's almost impossible to do it without catching other fish."
Mr Watson said the methods of catching fish needed to change and quota owners caught dumping needed harsher penalties. "The vast majority of commercial fishermen out on the water are good, decent, hard workers.
"I think the quota owners need to get the same, if not more penalties for fish dumping or landing fish outside of the quota."
In 2012, Northland commercial fisher Kelly Scoles was fined $25,000 and lost his family's fishing boat Diana after admitting illegally dumping an estimated five tonnes of snapper, which had a retail value of up to $75,000.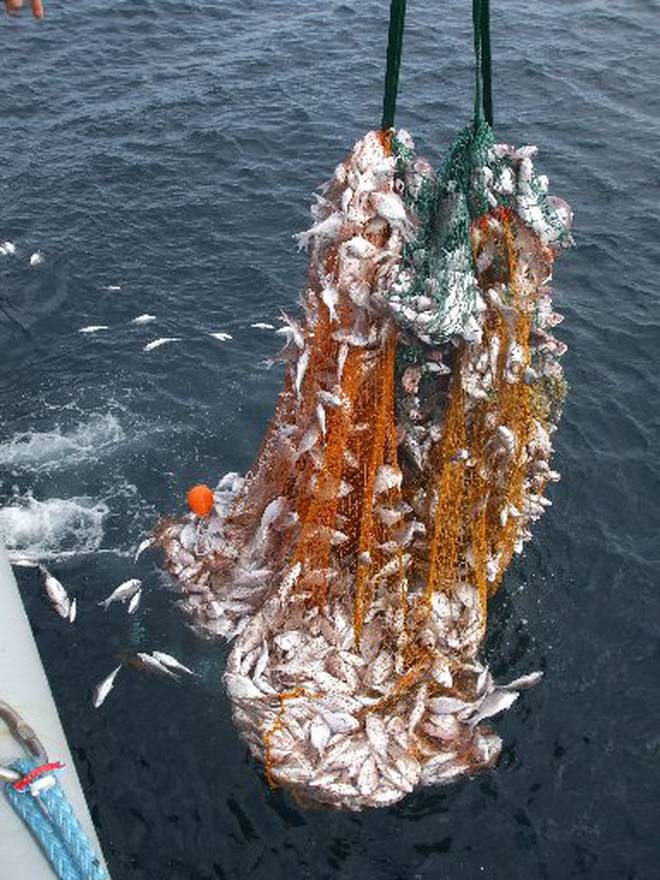 Mr Hayes, who has been a commercial fisherman for at least 40 years, disputes the findings of the study and said fish dumping was not a problem.
"It's ridiculous, it's so closely monitored. This is just so far from the truth," he said.
Mr Hayes said he believed fish dumping had been a problem of the past.
"I think all [quota-owning companies] support us. If we bring in catch that is more than what they want they always cover it, if it's near the end of the quota year that's when we put in restrictions."
Former Whangarei MP and Fisheries Minister Phil Heatley did not comment on the issue when approached.
Dave Turner, director of fisheries management for MPI, said the study missed the point when it came to sustainability. He said MPI was always interested in receiving any information about historical catch in New Zealand but was keen to see the raw data from the report.
"However, the report simply can't draw adequate conclusions about sustainability, as its authors attempt to, because the measure of sustainability is abundance, not extraction as the report attempts to analyse," he said.
Aotearoa Fisheries, the largest Maori-owned fisheries company in Aotearoa, said it does not believe the research paints an accurate picture of fish stocks because it is based on old data.
"In terms of alleged fish dumping, we make it perfectly clear to our fishers that it is not acceptable, and we also make sure they have sufficient quota to land what they catch, ensuring there's no need for dumping," the company said.