Whanganui hardware stores had a mini retail bonanza before the Covid-19 lockdown as handymen and women stocked up on DIY materials for their home projects.
The surge of sales began immediately after the Prime Minister's announcement at 2pm on Monday that level 3 restrictions had come into force, Carters Whanganui manager Bryce Rose said.
"It was absolutely, utterly crazy. Our yard has been stripped of just about everything."
On Tuesday Carters did three times its normal trade in one day, and it only started to die down on Wednesday.
People wanted timber, fencing, paint "anything anyone can do at home", Rose said.
They were planning to paint houses and build fences, decks and playhouses. Many were seizing the opportunity of a month at home to work on projects they have been planning.
Carters was unable to fill all the orders.
Whanganui has gone into lockdown and the town is very quiet. Video / Bevan Conley for the Whanganui Chronicle
It wasn't the only outlet experiencing a retail rush, with other hardware and landscaping sales also hitting the roof.
Through it all, Carters staff observed social distancing with 2m gaps between people and 2m distances marked out on counters.
The store is taking non-contact restrictions very seriously, Rose said.
It is now in lockdown, under alert level 4 restrictions. The only exception will be supplies for critical building work, such as work at Whanganui Hospital that must carry on.
Those orders will be handled without human contact, Rose said.
"We will take the order by phone, make it up and put it in a collection point for them to collect."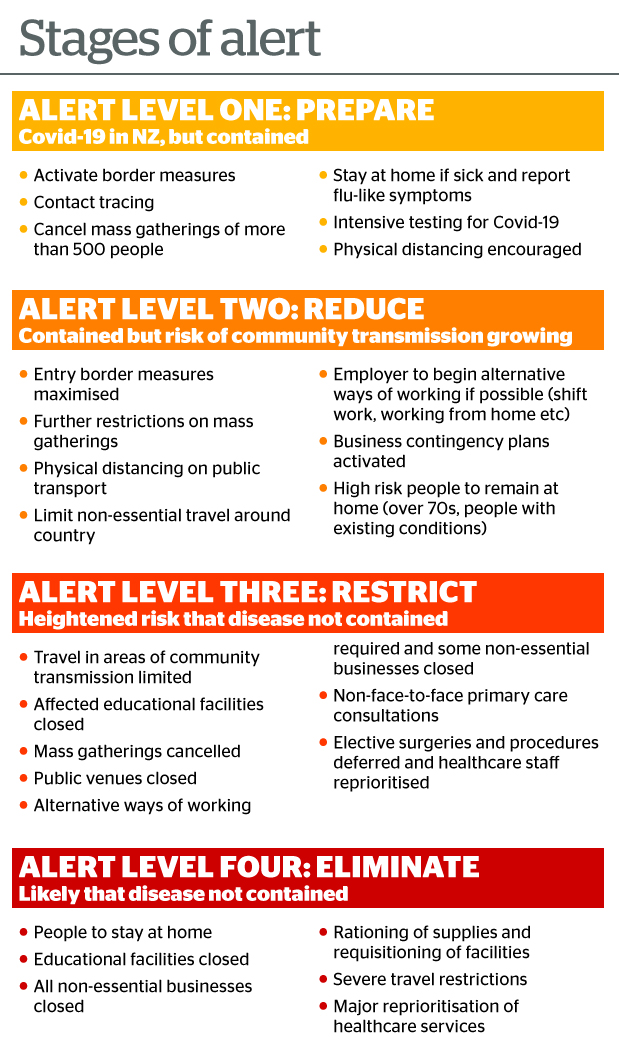 When the store re-opens it will have to be massively restocked, which cannot be done during the lockdown.