Police spoke to a man who is alleged to have helped himself to part of the renowned plant collection at Cornwall Park's hot house in Hastings.
A police spokeswoman said they were called to the scene about 12.30pm.
Hastings District Council had been notified, the spokeswoman said.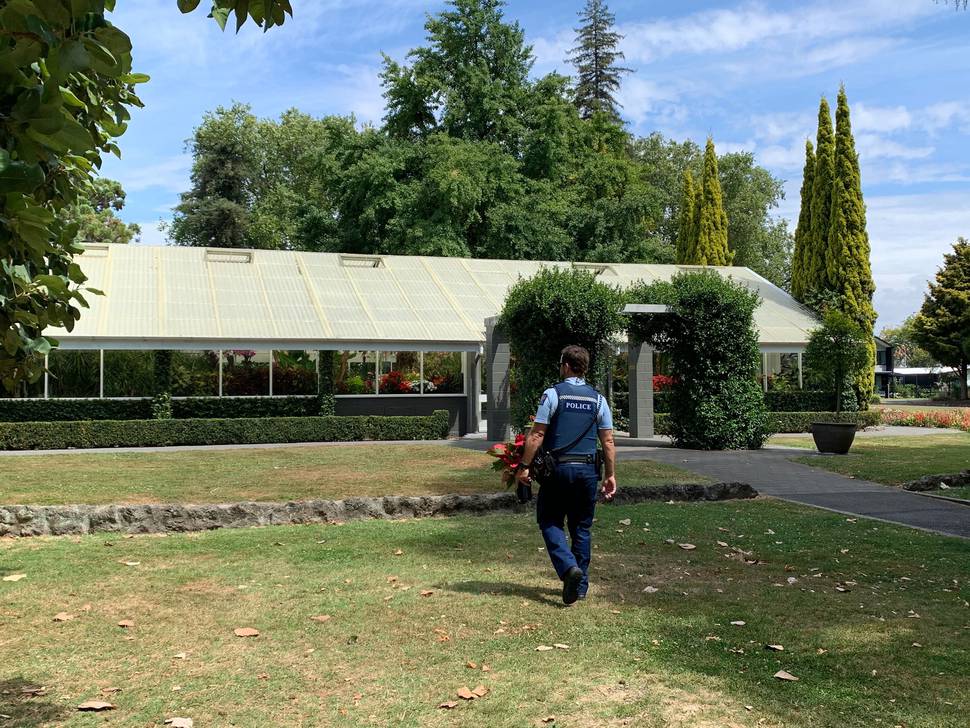 A Hastings District Council spokeswoman said while yet to be formally notified of the incident, they thank the public and police after a red poinsettia plant was taken from the John Holt Memorial Display House.
"While not a common occurrence, council staff do notice the theft of plants every now and then from the Display House by opportunistic plant lovers," she said.
"Council extends a big green thumbs up to the public and police today for their help in the return of what appears to be a red poinsettia plant, so everyone can enjoy its beauty."
It was not confirmed how many plants had been taken, but police at the scene could be seen carrying one plant back to the hot house.
A dog walker in the park told Hawke's Bay Today he saw a man come out of the building with a plant pot and put it in his car.
"I didn't want to confront him about it because you never know what people will do these days," he said.
"I guess someone else must have spoken to the police about it though."
The John Holt Memorial Display House, which was gifted to the community from Rhona Burr in 1966, has more than 1000 indoor plants and potted flowers on display.
The council spokeswoman added: "Open to the public seven days a week from 10am – 4pm, council relies on members of the community to contact the police if they see people removing plants."