The eyes of the online world are on the National Aquarium in Napier, as two penguins face-off to be crowned penguin of the year.
The National Aquarium started running a naughty and good penguin of the month in June 2017, and this year is running the inaugural Penguin of the year, with penguins Mo and Timmy the finalists after voting closed at midnight on Thursday.
Timmy was the original naughty penguin of the month, but penguin keeper Sakura Parker-Iida says he is a bit misunderstood.
"Everyone thinks he's quite this bad boy, but personally I think he's more, he just doesn't know better," Parker-Iida said.
"A lot of his stealing fish antics are just because he is quite wobbly on his feet because of his spinal injury."
Mo, on the other hand, is just plain naughty, and has taken out the title of naughty penguin of the month more than any of the other penguins, winning it four times.
"He's really a piece of work, he is quite naughty, he'll steal fish from other penguins, including his girlfriend."
"He'll happily tackle other birds to the ground, and steal fish off the sand, which nobody else is interested in doing."
"And he's not the best dad either, he's got two girlfriends who kind of stay in the nest most of the time while he's off stealing fish."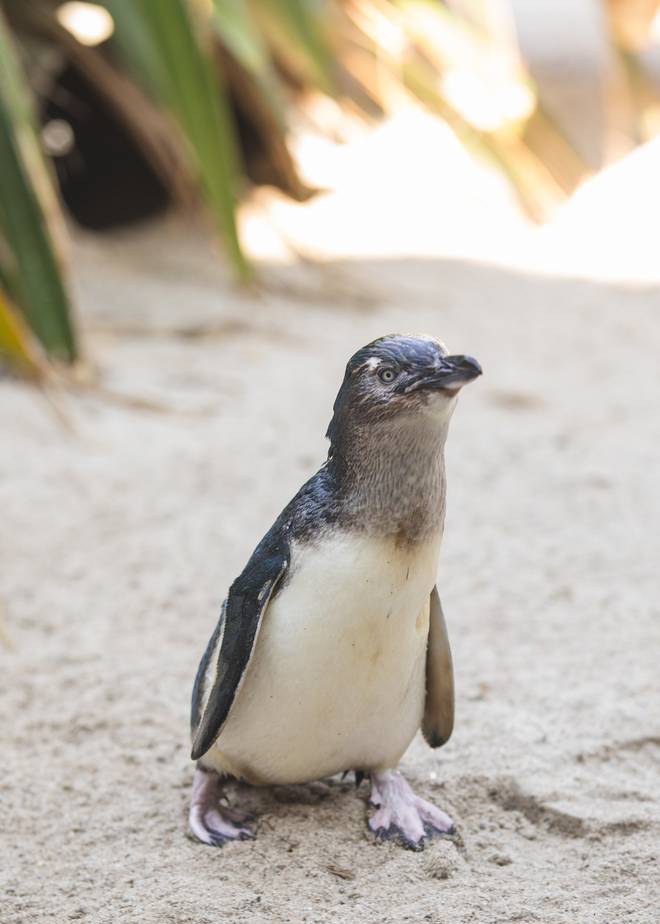 Like all 12 penguins, Timmy and Mo were brought to the aquarium due to being unable to survive in the wild.
While the aquarium rehabilitates and released penguins when possible, some find a permanent home at the aquarium when need be.
Timmy was the victim of a boat strike, and was unable to walk, or waddle, when he arrived. Thanks to work with a chiropractor, he is now able to walk, even if he is a bit unstable.
"He'll often fall down to the sand," Parker-Iida said.
Mo was an abandoned chick.
"His parents would have been scared away before he was old enough to fledge and leave the nest. Because of it they don't actually learn how to penguin properly."
People from 66 countries voted for the two finalists. The naughty and good penguin of the year was started something fun for the keepers and regular visitors to the aquarium, but generated global interest.