Anti-bullying and prisons - the two are not usually associated with each other.
But try telling that to the group of young men at Hawke's Bay Regional Prison's youth unit who are advocating ways to mitigate harassment and spread positive messages.
Letz Lead is part of 64 youth companies from Hawke's Bay competing in the Young Enterprise Scheme, which culminates in the regional awards next month.
It is the second year the prison has been involved in YES, having partnered with St John's College to form a team called Bruthas to create and market rimu breadboards, selling them under the name Just Boards. But this time they are an entrant in their own right.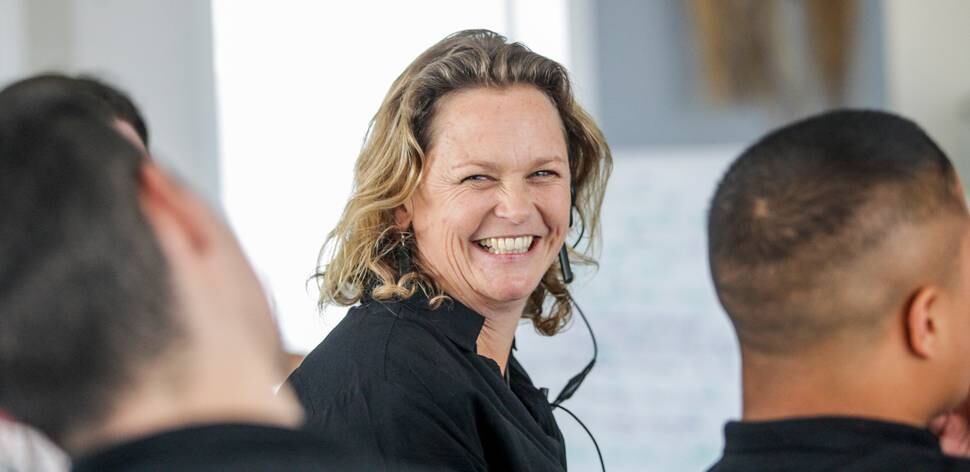 The group of 17 to 20-year-olds have a rather unique business model, with the six inmates contributing an equal part to the team - no CEO.
Since May, they have worked almost every day developing an anti-bullying book, CD and a yellow bracelet - coming up with the concept, writing, recording, and illustrating all on their own.
The bracelets are to encourage people to spread the anti-bullying message and to "make one, wear one, share one".
"It is more than a book with raps. It has learning tools and uses the kaupapa values of our unit and whakatauki to start conversations around feelings and emotions," one offender said.
Their education tutor, Nic Scotland, has worked closely with them on this project and they have also had the support of YES Trust Hawke's Bay roaming teacher Colette Mintoft.
YES Hawke's Bay regional co-ordinator Karla Lee said while in the past, Christchurch prison's youth unit teamed up with a high school, they were unique in the way the prison was doing it all on their own.
"[It is important] to show them that they have skills and talent that can be transferred into a business and to plant that seed for them that they can actually succeed and give them a pathway to focus on with that talent."
She said there were "definite challenges that no one else has but we are all working together to find a way around them".
"They can draw, they can rap, and they have got some great ideas about bullying and it was just a case of pulling that information out of them and directing it in the right way which Nic and Colette did to put it down on paper and create this amazing book about bullying."
The Letz Lead book, CD and bracelet is available for $15 by emailing HBRPLetzLead@corrections.govt.nz. Profits from sales will go to Youthline and Kids Can.