Six new citizens were formally inducted in front of friends and family in the Tararua Council Chambers, Dannevirke.
Three members of the Bauer family – Darryl, Bronwyn and son Jeffrey – residents of Woodville – have been New Zealand residents for five years, moving from Durban in South Africa to New Zealand to "give their children the kind of life they had when they were young", in the words of mum Bronwyn.
Darryl builds petrol stations and works mostly away but they love living in Woodville, Bronwyn says.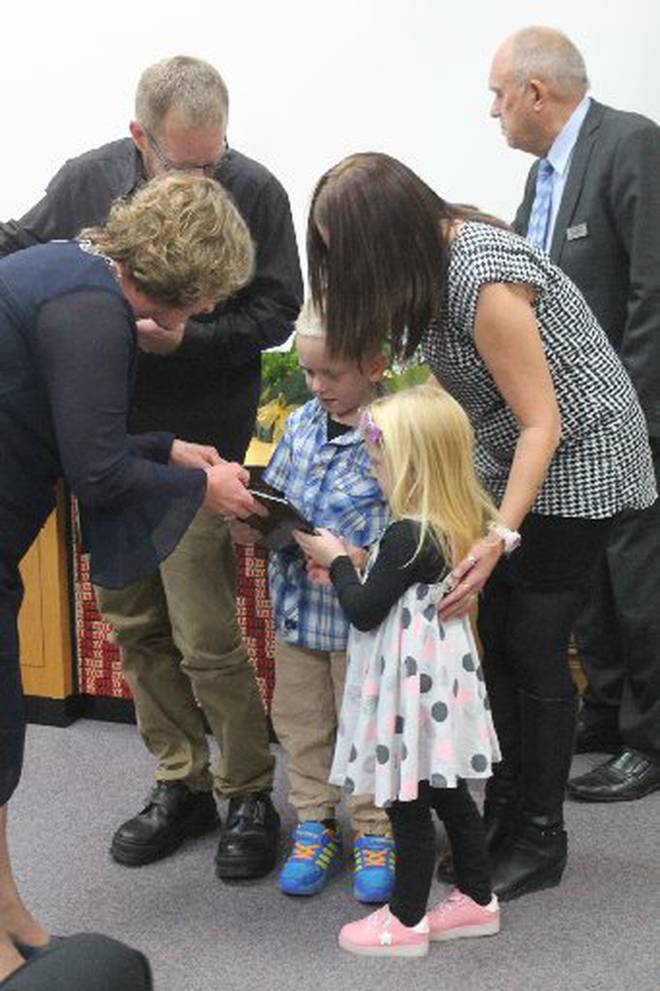 Julia Chambers came from Britain 53 years ago with her parents – her dad being in the army.
With husband Ross she has moved about New Zealand but has been a resident of Woodville for 25 years. They have four sons Clinton, James, Lance and Blair. Now she has citizenship, Julia can get a passport and can visit her mother in Australia in time for her 80th birthday.
Stephen Lewis and Kiwi wife Heidi came from Somerset in England where they farmed, moving 17 years ago during the foot and mouth epidemic.
Stephen said he saw the opportunity to buy a farm at Weber and "keeps pinching himself to confirm a life with everything he could have dreamed of is really true". He and Heidi brought three children to New Zealand with them and raised another son born in New Zealand.
Holli Twentyman moved to New Zealand from England with her family 10 years ago and married husband Michael.
After a time in Ashburton the couple moved to Kumeroa where they farm sheep and beef. Holli works for Fonterra as well as being mum to Olivia and Cliff.
The ceremony on Thursday, May 10, included a video presentation featuring a welcome by Governor General Patsy Reddy, during which she said, "New Zealand is now not just your home but your country".
Mayor Tracey Collis said Tararua "will be enriched by their citizenship" and welcomed them all to the New Zealand family.