After 70 years of marriage and a busy life, former Napier couple Robin and Shirley Chapman-Taylor were happy to put down roots in Dannevirke four years ago.
Celebrating their anniversary on January 7, the couple told the Dannevirke News they could look back with pride on their marriage.
"These days I behave myself and do little bits around the place," Mr Chapman-Taylor, 93, said.
Mrs Chapman-Taylor, 91, said she couldn't believe where the years had gone.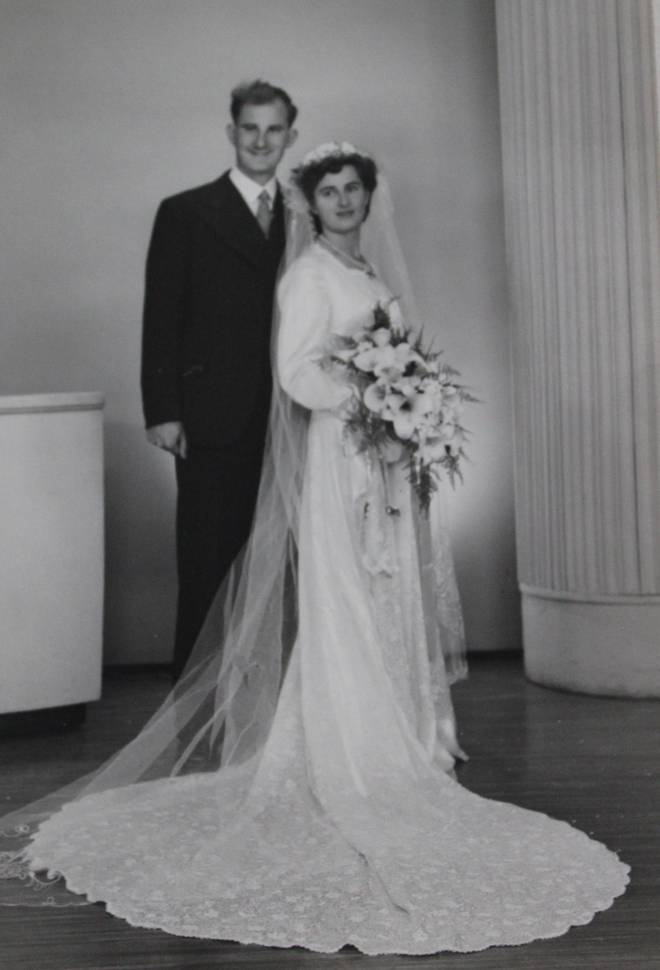 "I was a Napier girl through and through and thought there was nowhere else to live. But after shifting to Dannevirke, I realised it was the best move. I've the best friends I could ever have here," she said.
Mr Chapman-Taylor was in the army and stationed at Bluff Hill in Napier when the couple met in an orchard.

"The army was sent to pick apples because there was a shortage of pickers and Shirley [nee Gilchrist] was picking apples too," he said.
Eventually Mr Chapman-Taylor was sent back to Trentham and Shirley followed him.
"I went down there and boarded with his mother and worked at the Reserve Bank," she said.
After his discharge from the army, Mr Chapman-Taylor completed his jeweller's apprenticeship before moving back to Napier, where the couple married on January 7, 1948, in St Paul's Church.
"We had a lovely wedding," Mrs Chapman-Taylor said.
A manufacturing and retail jeweller, Mr Chapman-Taylor was in business in Napier for 30 years, running Chapman-Taylor Brothers with his younger brother, who had married Shirley's younger sister.

"I started in business with another jeweller in Hastings St, Napier, before moving into my own premises halfway down Emmerson St - on the sunny side of the street," Mr Chapman-Taylor said.

The grand opening of Chapman-Taylor Bros was held in 1963.

"It was the most modern jeweller's shop in New Zealand, with a private ring room," Mrs Chapman-Taylor said.

The couple had two children. A daughter lives in Kaitaia and a son sadly died.

On retirement, the couple moved around New Zealand, living in eight different homes and first came to Dannevirke 20 years ago.
"But family insisted we move closer to them, so we went to Tauranga," Mrs Chapman-Taylor said.

The couple even moved to New Plymouth to live in the house once occupied by Mr Chapman-Taylor's great-great-grandparents who came to New Zealand 140 years ago.

"We travelled overseas too and also spent a year abroad," Mrs Chapman-Taylor said.

"But coming back to Dannevirke four years ago was the best thing we've done," she said.
"I was very sick last year and my friends have been wonderful. We can't grizzle, we've had a wonderful life. We enjoy the Dannevirke Probus Club and Robin used to play golf and croquet."
Mr Chapman-Taylor's grandfather was renowned architect James Chapman-Taylor, who built homes in the arts and crafts style.
"My father built arts and crafts furniture and we still have the dining room set he gave us as a wedding present," Mr Chapman-Taylor said.