In seven years the Dannevirke women's football team have made giant strides and this season will take out their second division Manawatu competition.
When they first took to the field in 2011 the women were wearing hand-me-down jerseys and pulled all and sundry on to the paddock to field a team.
"We wore the men's discarded jerseys, but now we're going from strength to strength," Angela McQuarrie said.
For coach Ray Gibson the success of the Valkyries, as the women are now known, has been outstanding.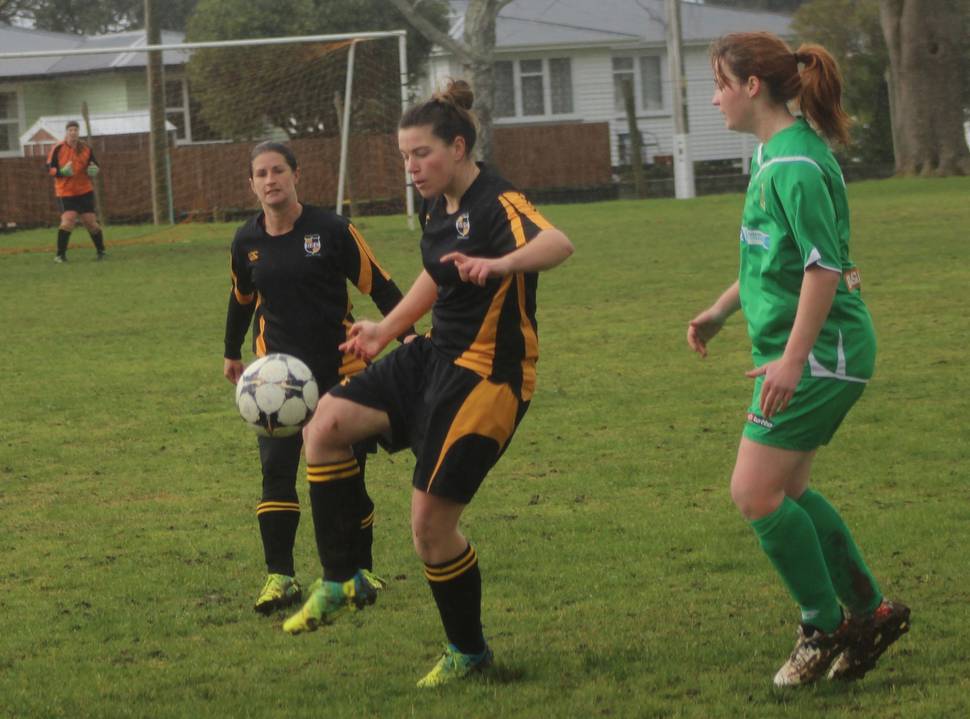 "They've done brilliantly and it's given me great satisfaction to see the way they've stamped their mark on the Manawatu competition," he said.
"Throughout the season we haven't lost a game and we're six points ahead of the other teams and we can't be beaten."
Having scored 62 goals, with just nine against them, team spirit is high and Gibson said it's one of the reasons the Valkyries have been so successful.
"I've good players and they're a friendly bunch and if someone makes a mistake they don't whinge and whine, they just encourage each other and keep going. There's a fantastic team spirit."
The huge advances the team have made is evident in the scores.
"When we first began we were being beaten 15-0 and so in seven years to come to where we are now is tremendous," he said.
Team fitness is outstanding and the most difficult decision each week has been substituting players during a game.
"We've a squad of 15 great players, with just 11 on the paddock and the one thing I hate is subbing, but it's got to be done," Gibson says.
Last Sunday, in atrocious conditions at Dannevirke, the Valkyries had a 1-0 win over PN Compressed Air Controls Marist Mysteries in the plate final of the Tingey Cup. The previous week the Valkyries lost to Feilding, a first division team, in a playoff for the finals. Last Sunday as they battled the bitter cold and driving rain, the Valkyries held their opponents out, with Deidre Jones scoring the only goal of the game. Jones is the team's highest goal scorer this year.
"Chloe Fairlie is a very good goal keeper as well," Gibson said, although reluctant to single out players. "They're all giving it their all. The first division is tough and we'll be up there next season, but as long as we stay together, we'll do well."
And Gibson is hoping to stick with his team.