Stuart Nash, MP for Napier
While there are some positives and winners in this Budget, those who were hoping for money to solve major issues like a lack of state houses (130 families on the waiting list in Napier), very poor burglary resolution rates (only 11 per cent of Napier burglaries solved) and regional economic development will feel let down.
Also while the numbers in health and education sound big, they don't take into account the increase in population.
The dollars don't increase the operational funding for schools or is the money enough to cover the increase in health costs.
In fact I agree with the consensus that this really is a bit of a nothing Budget: nothing for middle New Zealand and not much to advance educational achievement or deliver 21st century health advances or fund police in a way that meets the expectation of our diverse Bay communities.
Craig Foss, Tukituki MP
The Bay's economy is absolutely rocking. This Budget, alongside our free trade agreements, will enable continued growth and benefit our families and businesses.
It keeps mortgage and interest rates low while also achieving a surplus.
We have increased spending in health, education, justice and police. Our Social Investment package, such as insulating homes of low-income families, will help the most vulnerable.
The $100 million fresh water improvement fund will help clean up waterways.
We announced regional economic development support of $94 million to unlock business opportunities and benefit regional economies.
Growth of 3 per cent is one of the best in the OECD and means more job opportunities for our families. The Small Business tax package will be universally welcomed.
Meka Whaitiri, MP for Ikaroa-Rāwhiti
After eight years in Government, we have another gutless Budget which lacks any courage to address the problems we have in housing, education, health and the economy.
Provinces like Hawke's Bay will continue to suffer from a lack of investment in regional infrastructure.
There is nothing in this Budget to address the shocking rate of Maori unemployment, which currently sits at 12.8 per cent; nearly three times that of the Pākehā unemployment rate. A Labour Budget would have taken action on the housing crisis, boosted health and education and tackled our high rates of unemployment.
Alastair Scott, MP for Wairarapa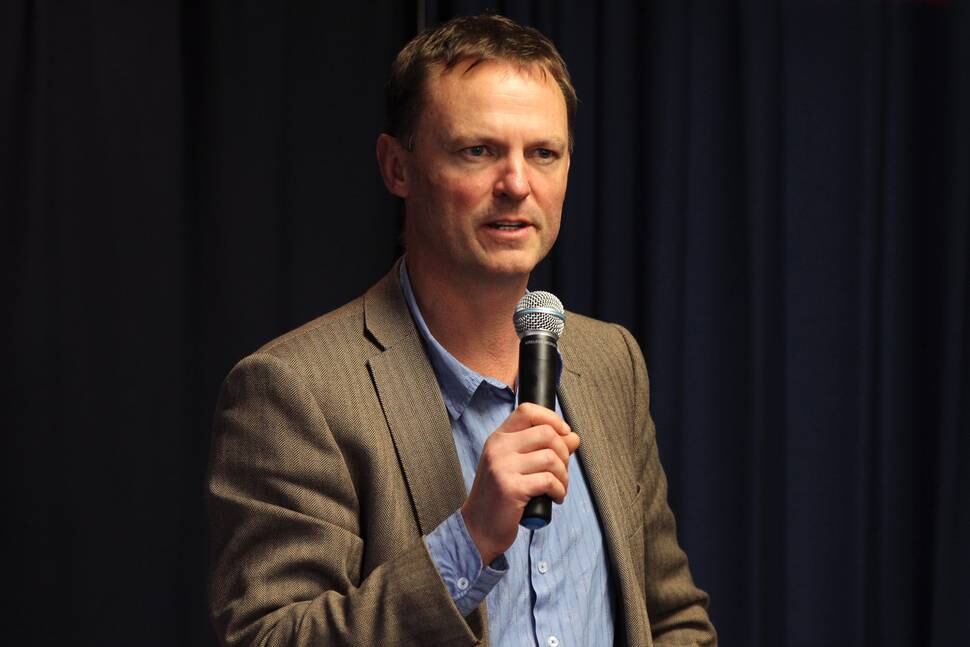 Budget 2016 is great for Hawke's Bay and Wairarapa by investing heavily in science and innovation.
Health and education are also big winners in this year's Budget, which are areas that make a real difference to our families.
Science and Innovation will receive $761 million of new funding.
This funding provides $411 million in financial support to scientists, innovators and regional development initiatives to help grow and diversify the economy, $271 million of this investment will go towards tertiary education and apprenticeship programmes, particularly in science, engineering and agriculture. Huge for the regions.
Provisional tax changes make it easier and fairer for small businesses, coupled with free trade agreements and support for irrigation all in support of our region's economy.
New Zealanders, and particularly provincial New Zealanders, will be very pleased with this year's Budget.
Marama Fox, Māori Party Co-leader
The Maori Party is building on its gain for whanau, whare taiwhenua and whakapapa. Unlike National and Labour, our focus is not on placating middle New Zealand.
We are unashamedly in Government to break down the intergenerational disparity between Maori and non-Maori and no other political party on its own has had the courage to break down that mind shift benefit this Government and the country as a whole.
Anna Lorck, Labour Tukituki spokeswoman
We're going to see a regional revolt against National after this Budget. It's the same old story - regions do not matter, only Auckland.
This Government is anti-regional development, nothing to grow jobs and attract business to the regions - Bill English didn't even talk about regional development or investment.
This Budget will bleed schools dry. Parents will be paying more their children's education.
Freezing schools' operating budgets is unforgiving and it will hit families hard.
Havelock North might be lucky to get a classroom now, but any hope of getting its promised primary school has been screwed over by National well and truly now.