A torrential downpour may have been the catalyst for surface flooding in Dannevirke last week but it was illegally dumped household rubbish which was the cause and it is costing ratepayers.
Last Thursday Tararua Alliance staff had to deal with flooding in Gordon St after a manhole cover was blown by the power of the water during a downpour.
It was two-day operation to clear debris, including a chair, from the underground drain which takes water from the Mangapurupuru Stream. Repairs were needed to the manhole and the road after the surface bubbled because of the force of the water.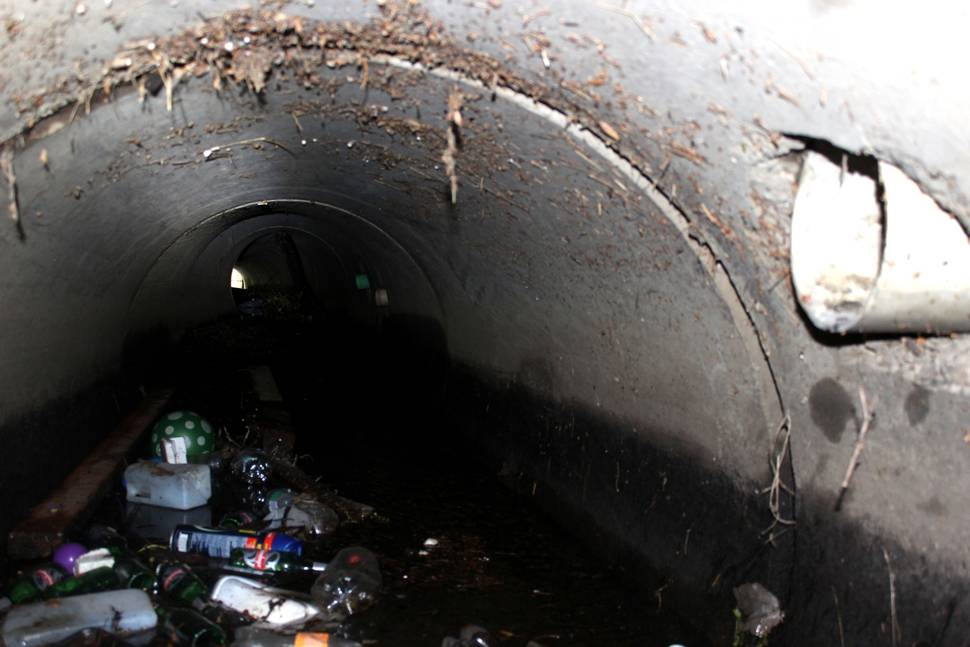 Now Alliance staff have had to get down into the same drain, but off Allardice St, where they have again discovered "a truck load" of rubbish, including an armchair and car tyre too large to be hauled up through the manhole.
"We've dragged heaps of stuff out," Braedyn Duff said.
And unfortunately, all this extra work will cost ratepayers, Grant Stevenson of Tararua Alliance said.
"When you're getting timber, 20-litre buckets, and an armchair and all sorts of household rubbish, because people are just chucking whatever into the stream, it's going to cost."
Now a grate, similar to that on Alma St, will be placed at the open creek end of the underground system, Mr Stevenson said.
Tararua Alliance staff Braedyn Duff and Hayden Feierabend have confined spaced certificates and their shots for waterborne diseases, so are able to carry out the dirty, smelly work. Braedyn also took the Dannevirke News camera down the drain to show what they have to deal with.
"It stinks," Braedyn said. "We're having to deal with rotting nappies and stagnant water."
But there is life in the drain with Braedyn and Hayden finding a crawly, "a foot long," swimming among the decaying rubbish.
"Some of the design around this drain is bad too because we've pipes running into pipes," Mr Stevenson said.
Last week resident Maureen Lyons watched as surface flooding alongside the three sisters' historic cottages on Allardice St made its way on to the street.
"Wouldn't it be lovely if we could find out who the lazy, dumping culprits are and charge them for these guys' time and not the ratepayers," she said. "I don't think the average ratepayer realises what this will cost."