Solo dad Shayd Hapi is quietly rebuilding his life after a fire gutted his family home last year.
Mr Hapi recalls the "darkest moment" of his life.
"I understand that no-one died but there were so many memories in that house, good and bad."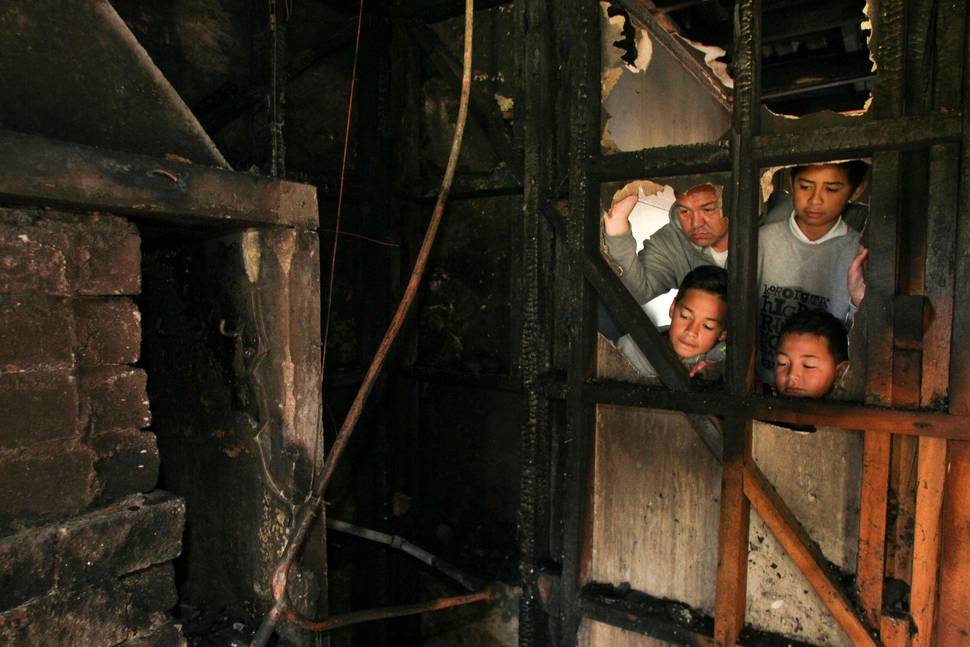 Mr Hapi put a log on his open fire before heading out to a league dinner on August 14. Less than an hour later, the house was engulfed in flames.
Neighbours rang the fire service but by the time the blaze was doused, nothing could be salvaged from the ashes of the five-generation Hapi home.
"The house has been in my family since my great-grandparents. We've lost everything."
Mr Hapi, and his sons Nevaeh, 9, Moronai, 13, and Emanon, 15, have been living in a house bus. They have been showering at the local marae and doing their washing "camping style".
He is hopeful the rebuild will be complete before Christmas.
It was a hellish 2015 for the Hapis, losing their home and their grandmother within a fortnight.
"A year before that my wife of 16 years and I split up. That was hard for me to get over and move forward while holding on to and loving my three boys. I drew a lot of strength from my family and my church."
Mr Hapi, a member of the Church of Jesus Christ of Latter Day Saints, works with special needs children at Kowhai Special School and Resource Centre.
"It's a huge boost for me, to see them struggle but succeed I realise that if they can do it I can too."
Mr Hapi has also just found out his son is also a special needs child.
"I'll have to explain things five or 10 times before he understands."
The solo father can only manage to work 27 hours a week. "It's hard, sometimes I feel like giving up but I keep fighting."
Mr Hapi and his sons will compete in the Flaxmere Challenge on Thursday night.
"Coming into New Year's I wanted to put some goals in front of myself that I knew I could grab."
The avid kickboxer has improved eating habits and shed a significant amount of weight in the past few months.
His trainer, New Zealand welterweight MMA champion BJ Bland, has been a great role model and source of inspiration.
He told Mr Hapi "don't get too disheartened, keep going forward".
"BJ was right, I couldn't afford to slide down that path again," Mr Hapi said.
"I blamed myself for the fire, so did some of my family but I have moved on and am ready to rebuild."
Mr Hapi has also recently taken up Brazilian jiu jitsu.
"As a single father things can get pretty hectic but I'm a physical person so it's important to find time for that."
Flaxmere councillor Henare O'Keefe said Mr Hapi had been through hard times but despite it all he was making fantastic headway.
Mr O'Keefe said the annual challenge was all about galvanising and bringing together his beloved suburb.
"There will be lots of spot prizes including six bikes sponsored by Kiwibank."
The challenge is an obstacle course where competitors will need to negotiate a slip and slide, nets, tyres, walls, bins, balance beams and tunnels all while trying to beat the clock.
The course can be attempted as an individual to crown the fastest man or woman and there will also be a prize available for the fastest family.
The Hapi family will give it their best on Thursday.
The Flaxmere Challenge:
* Thursday 5pm-6.45pm
* Flaxmere Park, Hastings
* $2 an attempt