A large contingent of Hamilton Wanderers players make up the bulk of WaiBOP's national women's league team as they prepare to face off against 2017 champions Auckland Football this Saturday at Gower Park in Hamilton.
Newly appointed head coach Michael Mayne released his 21-player squad on Wednesday night, with 13 members of the squad having represented Wanderers, which finished third in the winter season this year.
There were also six call-ups from the Claudelands Rovers squad which was relegated this season.
It is a mixed bag of youngsters and experienced players, with 16-year-old Grace Wisnewski and 17-year-old Kelli Brown two key attacking players for the side.
Brown finished the winter season as runner-up to the golden boot with 14 goals, while Wisnewski had several big performances for Wanderers including a brace against champions Glenfield Rovers.
Mayne says his goal this season is to create an environment where Waikato players are not forced to leave the region for summer league football.
"There is a great representation of Waikato born and raised players all playing in other NWL teams or in higher overseas leagues," Mayne said.
"I think there is an opportunity to retain our top players with a more aligned and professional set up for the female side of the game."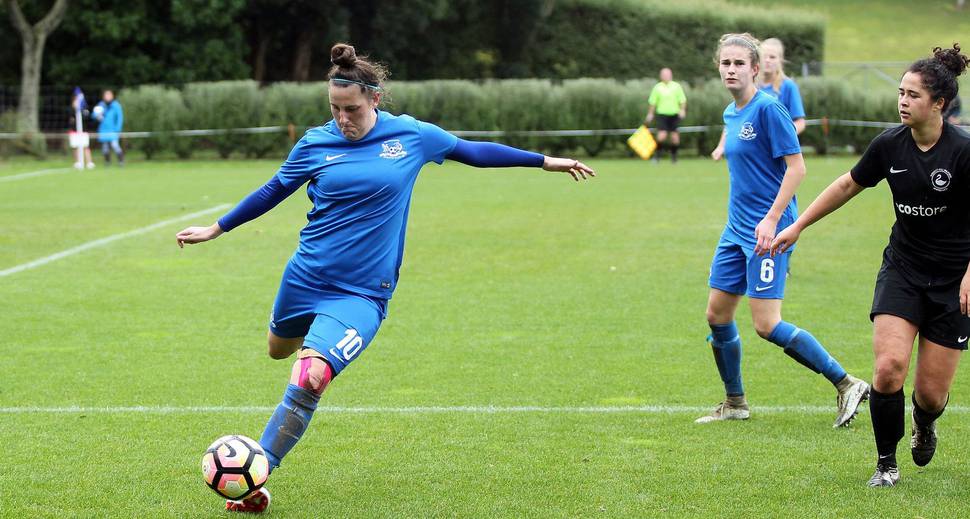 He has brought with him several members of his Melville back room staff — including Simon Tyndel — which won the division one league last month.
"His experience and his qualifications will be a great for these players and he is someone who understands fully how I want to play." Tyndel will take charge of the squad on the back end of the season, with Mayne off to assist Leon Birnie at the 2018 FIFA U-17 Women's World Cup in Uruguay.
"He holds the relevant qualifications which are hard to find in this region and while I am away he is someone I can fully trust to implement the programme needed over that time."
WaiBOP finished sixth place last season, and Mayne wants to improve both the results and level of football.
"We want to be in that top four come the end of the season. The goal is to do this while also showcasing our best players and putting them in the shop window for higher honours."
"We will do what ever is needed to get the best out of the team, but the foundation of our play will be effective possession and aggressive defending."
This season the Waikato lost Claudelands Rovers as a representative in the premier league, and Mayne wants to add some value to the region.
"Wanderers have had a strong season in the winter season. But overall I think it could be far more productive and far more professional than it currently is.
"I want to make the female game in this region as strong as it has been in the past and producing more Football Ferns that can cope with international football."
WaiBOP will play its mid October double header weekend in Palmerston North.
"All pitches are scheduled to have renovations or have tournaments on them in the weekends we needed games in Waibop."
"Unfortunately that has meant NZF has had to make the call to send us south but they have done this with open communication and gave us every opportunity to organise an alternative within the guidelines."
WaiBOP kicks off its season against Auckland Football at Gower Park on Saturday at 2pm.
Loaded WaiBOP Football's Playing Squad
1. Georgia Candy (GK)
2. Toni Power
3. Kate Williams
4. Olivia Hooper
5. Chloe Henderson
6. Jayden Watts
7. Emma Cawte
8. Stella Neems
9. Helen Talbot
10. Ella Golding
11. Lilly Muspratt
12. Kelli Brown
13. Tiana Hill
14. Richlyn Tuhoro
15. Grace Cox
16. Grace Wisnewski
17. Kim Maguire
19. Ashley Weld
20. Chelsea Elliot
21. Rylee Godbold (GK)