Renee Ball has a little giggle to herself every time she gets a compliment on her beautiful, "shabby chic" table.
"People always comment on it and ask where I got it from," she says.
She's had it for years.
The table was once a much-used beer pong table belonging to a group of lads in a flatting situation. They were going to throw it out when they all moved on so Renee decided to claim it and let her creativity go wild.
"I gave it a much needed clean, sanded it back and whitewashed it. It went from a broken worthless table to incredible and modern and makes the perfect piece to have in the middle of our living area."
Even though one of the legs is still broken.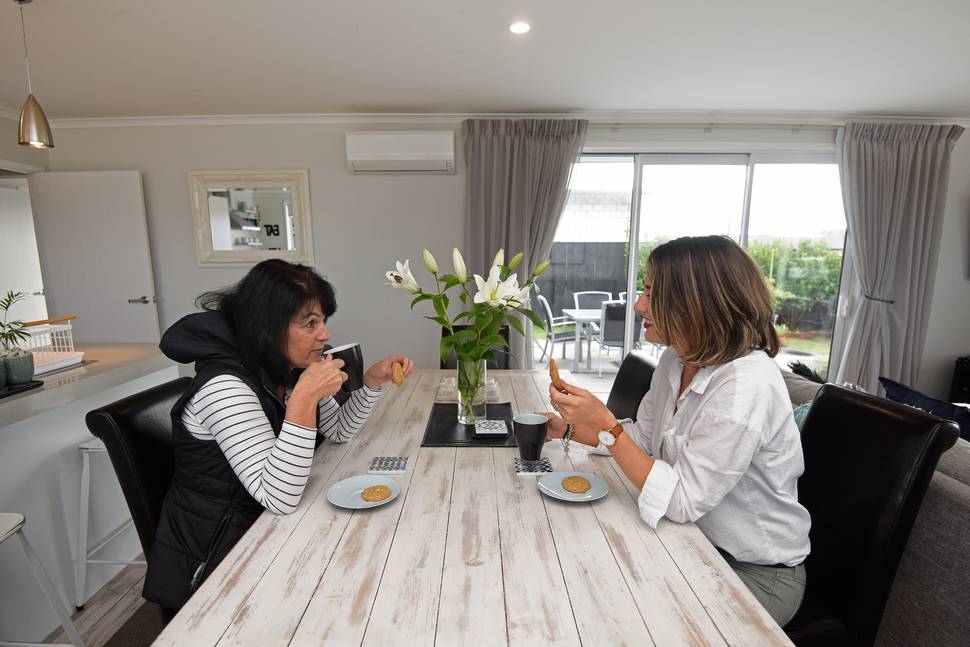 Renee and husband Tim are pretty good at spotting a bargain or a good deal.
They landed their Golden Sands modern, brick and weatherboard (four bedrooms, two bathrooms, double garage) 480sq m property just before the market boomed and prices soared in the area.
"We considered ourselves extremely lucky to even be in the situation of buying a brand-new house so we were over the moon that we found this one when we did."
She lives here with Tim and their 3-year-old daughter Honor along with cousin Adi from Auckland who is living there while searching for a home.
Tim and Renee are ex-Aucklanders as well. They left Auckland as Tim got a job here and Tauranga was more affordable.
Tim arrived three months before Renee and Honor to scout out the area. Golden Sands was where they wanted to be.
Adding to their luck, their family followed, including her mum, dad, brother and sister's family.
"None of us will ever look back. We love the lifestyle down here, the ease of everything, the friendly neighbourhood, the young ambitious families and of course, the beach. It's like we are on holiday every time we come home. Especially when we go back up to Auckland for the weekend and we get to drive back to paradise, not envying all the horrendous traffic going the other way back into Auckland."
Their home is an ex-show home bought directly from the developer.
"It was a blank canvas, no curtains, no real landscaping done so we felt that with this being our first official family home, we were able to play around and add our own personal touch to it."
Renee's favourite spot is her bedroom, her retreat.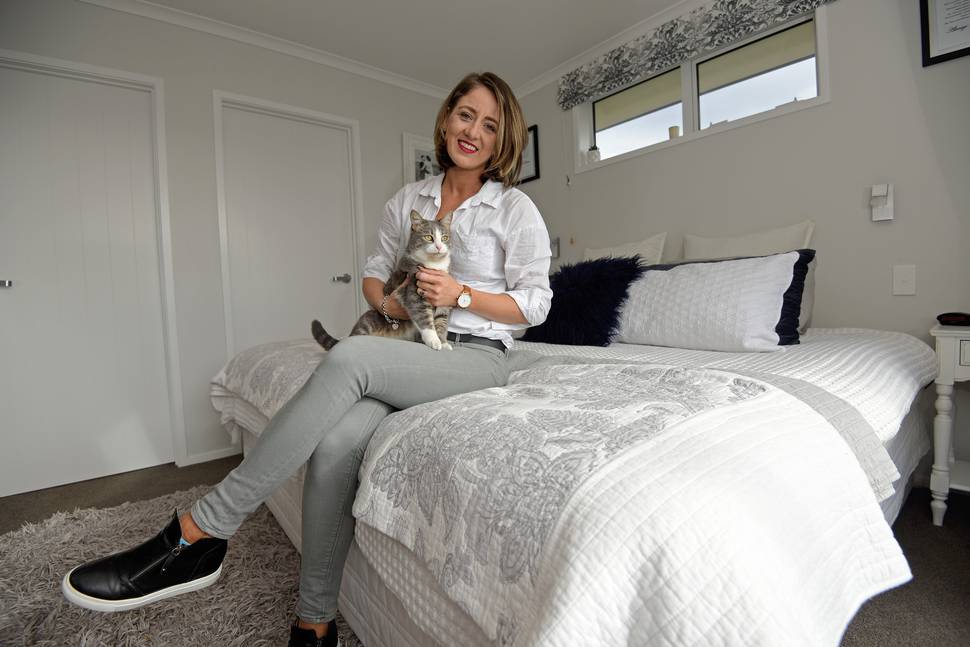 She's particularly proud of Honor's room as it was the first room she has ever decorated. "I love to enlighten her strengths and we got her the desk and art supplies so she had a place to be creative to encourage her artistic side. That is a huge part of her personality. It has the perfect pink, girly vibe to it which is Honor all over."
Honor's artwork also adorns the lounge.
Simplistic but striking, Renee had it framed. There's a framed artwork of her own too ... "simple, effective and a much cheaper option that spending hundreds on artwork".
Changes to the property include curtains, landscaping and turning the garage into a gym with built pull-up bars on the front lawn as well as extended the fence line allowing room for a trampoline.