Pattie Boyd, who was married to Beatle George Harrison, comes to New Zealand this month to tell her life story.
There has probably been no other woman in the history of modern music that has had so many songs written about her.
Some of the greatest love songs of the 20th century in fact.
I'm talking about Pattie Boyd, who was one of the leading models of 60s London, but probably more famously married first to Beatle George Harrison, who she met and fell in love with on the set of The Beatles movie, A Hard Day's Night, then divorcing George and marrying his best mate Eric Clapton.
On Saturday, May 19 Pattie comes to New Zealand for the first time to tell her amazing story in George Harrison, Eric Clapton and Me, An Evening with Pattie Boyd.
During George and Pattie's 10-year marriage, songs like For You Blue, I Need You, It's All Too Much and Something were written about Pattie.
Something was the only song written by George Harrison that was released as a single by The Beatles and was included on their Abbey Road album released in 1969.
George wrote the song for Pattie at a time when their marriage was going through a tough time with Eric Clapton in the picture.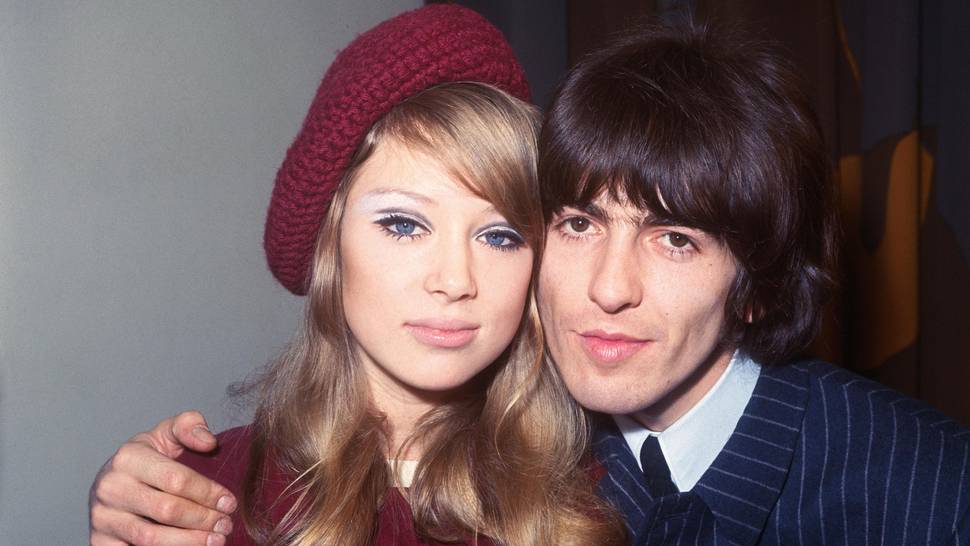 In 1970 Eric Clapton recorded an album called, Derek and the Dominos, Layla and Other Assorted Love Songs. At the time Harrison was still married to Pattie Boyd, but Eric wrote Layla to proclaim his love for Pattie.
She rebuffed his advances and wanted to make her marriage to George work. They remained together until 1977 when their divorce became final.
Two years later Pattie married Eric Clapton.
Talking to Pattie recently at her home in London she told the story of how one of the most romantic love songs ever, came about.
"We were invited out for an evening and he was sitting round playing his guitar while I was trying on dresses upstairs.
"I was taking so long and I was panicking about my hair, my clothes, everything, and I came downstairs expecting him to really berate me but he said, 'Listen to this!' In the time I had taken to get ready he had written Wonderful Tonight.
Eric wrote several other songs for Pattie, including She's waiting and Why does love have to be so sad, and a song called Old Love which Eric wrote in 1989 when their relationship had ended.
Pattie Boyd will share memories of her life along with film footage and personal photographs during the event in May.
The evening will be hosted by her close friend Richard O'Brien the creator of Rocky Horror Picture Show who also hung out with the rock Stars in London in the 60s.
George Harrison, Eric Clapton and Me: An evening with Pattie Boyd will be held at Auckland Museum on May 19.