Bay of Plenty's MPs and mayors have come together to congratulate Simon Bridges on his new appointment as leader of the National Party.
But Bridges' constituents believe the new role brings with it increased pressure to deliver.
Tauranga NZ First list MP Clayton Mitchell said Bridges had a "big task" ahead of him and wished him good luck.
"He has obviously got the support of the caucus and now they have got to make sure they stick together and work together as a team," Mitchell said.
Mitchell said there were many MPs who put their hand up for the top spot and it was up to Bridges to acknowledge that.
"I think Simon has his head screwed on and we will watch with interest as to how things go," he said.
"Perhaps he would like to sit down and talk about what we can do for Tauranga now that we are in Government."
Tauranga Labour MP Jan Tinetti said having Simon Bridges as the new Opposition leader meant great things for Tauranga.
"We can keep local issues to the fore and make sure we are being counted for," Tinetti said.
"With all six of us who have responsibilities in Tauranga, it adds another string to our bow."
Tinetti said she would be congratulating Bridges on his new role.
"I believe that job is the hardest of the parliamentary roles," she said.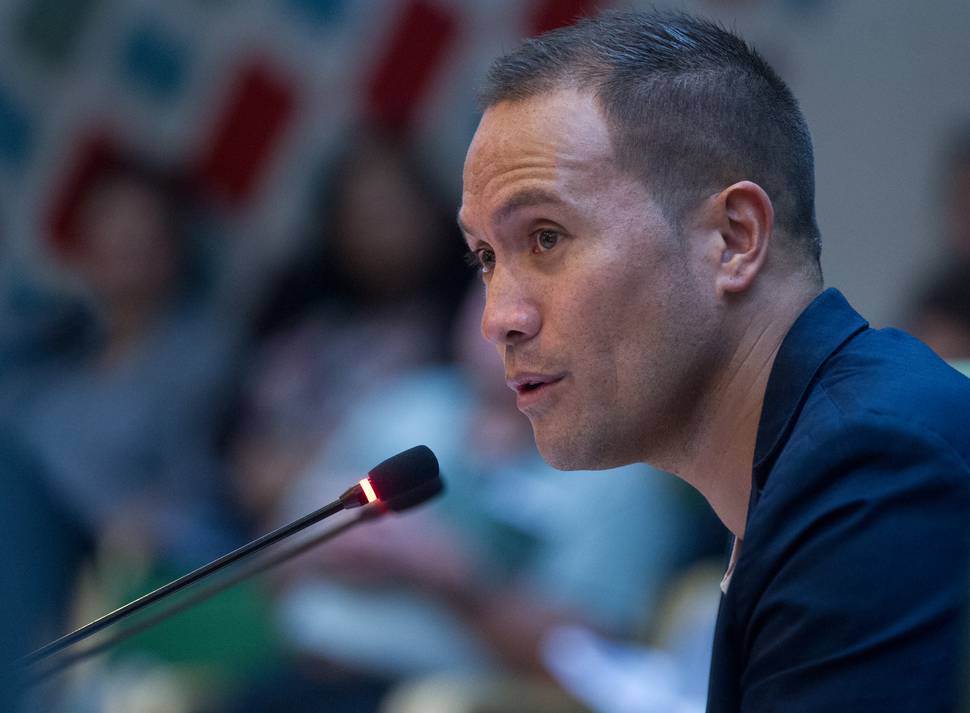 "I thought he would have a good chance. He was certainly respected by his caucus and it is the caucus who votes."
Tinetti said she had an inkling when Bridges' wife, Natalie, was on the flight from Tauranga to Wellington with him ahead of the voting.
"I knew she was there to support him which was very cool."
Bay of Plenty Labour list MP Angie Warren-Clark also congratulated Bridges.
"I understand it is the hardest job in politics but I wish him all the best," she said.
For the Labour Party, Warren-Clark said, it was business as usual, "but having the leader of Opposition from Tauranga is going to mean a lot for the region".
Waiariki MP Tamati Coffey wished Simon Bridges all the best but said Labour was a strong party.
"We have the leadership of Jacinda Arden and a strong mandate from Maori," he said.
Now that Bridges had been voted in as leader of Opposition, Coffey said the Labour Party was "leaving the National Party to the National Party".
"The Prime Minister has already faced one of the most formidable leaders in Bill English."
Bay of Plenty National MP Todd Muller said Bridges had always been a great advocate for Tauranga and said the Tauranga MP and new Opposition leader would make a great Prime Minister.
"You select a leader on who you think cannot only be the leader of Opposition, but who could be the next Prime Minister and that is what our caucus has done today."
Muller congratulated fellow local MP Simon Bridges and wished him well in his new role.
"I think it is great news for Tauranga," Muller said.
"Simon is an experienced politician who has held a number of senior roles both as minister and shadow leader of the House. He is a competent political operator who is going to test the Government at every turn."
Muller would not reveal who he had voted for despite being posted by NZ Herald political reporter Audrey Young as having been in Amy Adams' camp.
He said the National Party now had clarity around its leadership team and could now "take the fight to the government".
"All of those who put their hand up to be leader would have been outstanding choices. We carried out a robust contest of ideas and Simon has emerged at the other side with a united caucus standing behind him," Muller said.
Rotorua MP Todd McClay said it was great news Simon Bridges had been appointed new leader of Opposition.
"Simon and I came to Parliament 10 years ago and he was singled out then as having leadership potential," McClay said.
McClay said Bridges had always worked hard for the Bay of Plenty and New Zealanders would now get to learn more about the Bridges family.
"He [Simon] is a very hardworking local MP and people will still have access to him, but we have now given him the responsibility of leading New Zealand's largest political party."