Game on.
Fifth Avenue Family Practice has taken up a challenge set by Pyes Pa Doctors and will be collecting donations for the Tauranga Community Foodbank in the lead-up to Christmas.
Administrator Barbara Saward said a trolley had already been filled and there was more to come.
"It's a good cause and we're trying to get the patients and staff involved. We're just asking people to do what they can."
Read more: Plenty of Christmas cheer in store at Napier's Pink Flamingo
Register for the Christmas Light Trail 2017
Christmas Appeal 2017: Businesses, it's time to 'Fill the Bus'
She said it was a giving time of year and urged others in the healthcare industry to get involved too.
"I think they should, they should give it a go. The name says it all doesn't it? You're giving to needy people and what's one little item out of your cupboard, or one extra item in your shopping?"
The Fifth Avenue Family Practice contribution was given a nice boost when Saward approached Pak'nSave Cameron Rd to see if they could borrow a trolley. The supermarket threw in a bag of groceries as well.
"That was amazing," Saward said.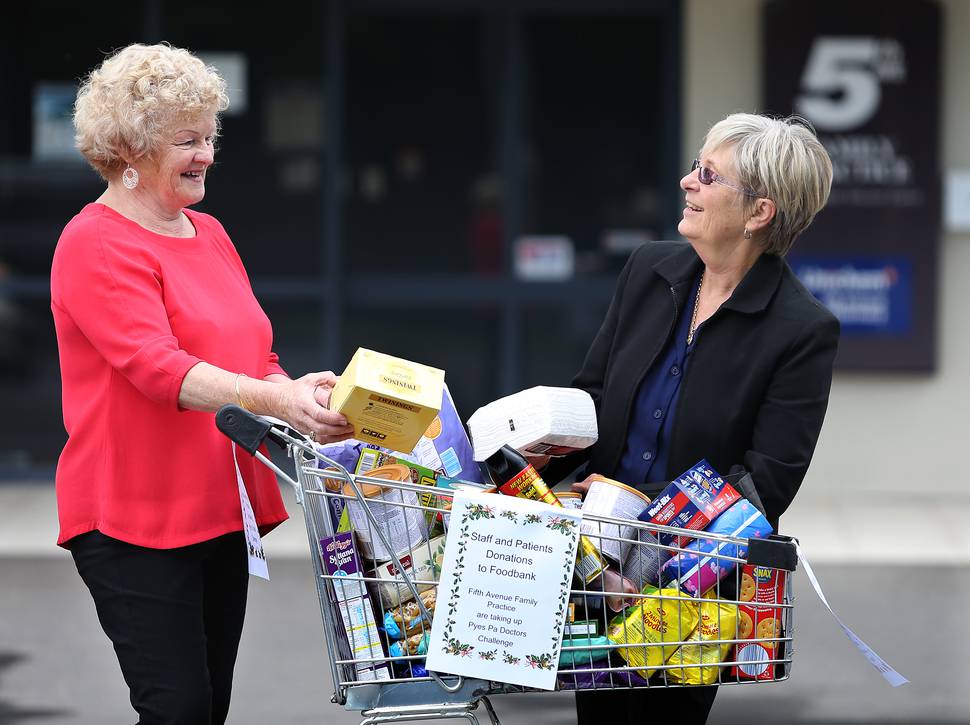 There are also festively decorated boxes ready to be filled at the practice and others will be put out at its 10th Ave site.
Saward said the pharmacy attached to Fifth Avenue Family Practice was also looking at taking up the challenge.
Meanwhile, Pyes Pa Doctors is adding to its foodbank collection pledge.
Owner Dr Murray Hay has decided that for the December working days up until December 21, all patients coming in for a doctor's consultation who bring a foodbank donation with them, will be given a $2 discount on their fee.
So, who else is game?
Email scott.yeoman@bayofplentytimes.co.nz or phone 0800 253 253.