More than five thousand people migrated to the Bay of Plenty last year - up 6.7 per cent from 2015, but a new study says that is not a bad thing.
In the year ending December 2016, 5381 people arrived to the Bay on a permanent or long-term basis.
The figures, released by Statistics New Zealand yesterday, showed a record number of migrants arriving to the country in 2016.
Immigration has been a hot topic in New Zealand in the past and in the past week it has been further thrust into the limelight by US President Donald Trump's "Muslim ban".
However, a new report has discredited perceptions around immigration, including the idea migrants take jobs from New Zealanders or push up house prices.
The New Zealand Initiative study The New New Zealanders, Why Migrants Make Good Kiwis concluded the country benefited from migration - or at the very least was not worse off.
It found migrants had an effect on the housing market but because many were on temporary visas they tended to rent accommodation and the effects were "modest".
It found immigrants were less likely to claim a benefit, more likely to be employed and contributed to job growth by increasing demand for goods and services.
However, Massey University sociologist and immigration expert Paul Spoonley said it was not all hunky-dory - there had been stories of fraud in the international education industry and cases of exploitation of migrant workers.
Last year, a man was convicted in Tauranga of exploiting migrants after failing to provide adequate accommodation and pay.
The high migration numbers also put pressure on infrastructure, Mr Spoonley said.
The Bay of Plenty Times yesterday spoke to three migrants living in Tauranga, hailing from different backgrounds and countries.
Shahin Rahman, Bangladesh
Mr Rahman came to New Zealand in 2004 and after years of working at various restaurants and as a cab driver he opened his own restaurant.
He opened Habibi's Kebabs in Bayfair shopping centre in July last year and employed four full time staff and one part-timer.
Mr Rahman was involved with the Bangladesh Association and the Muslim community in Tauranga, attending the mosque on 18th Ave.
He came to New Zealand because it was a peaceful country and Tauranga seemed to be the best place there was.
Mr Trump's "Muslim ban" was "not right" because it was wrong to assume every Muslim was dangerous or a terrorist, he said.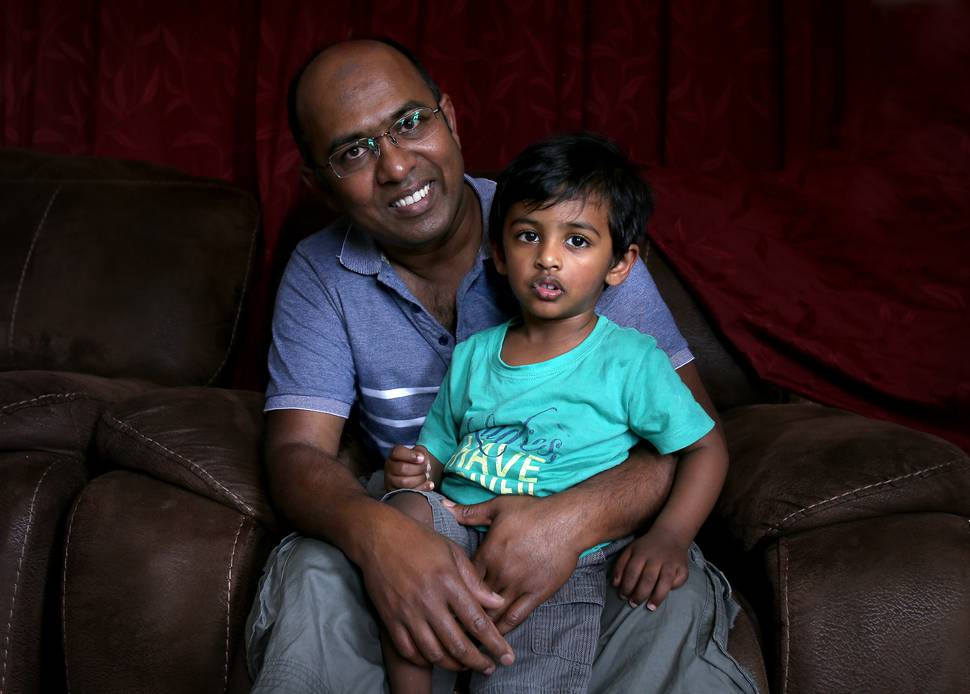 Maria Burns, Philippines
Ms Burns came to Tauranga in 1996, looking for better opportunities and further study.
At the time New Zealand was in need of pharmacists and teachers - she was both.
Now, Ms Burns owned a naturopathy business in Welcome Bay, helping clients to a healthier lifestyle using a blend of pharmacuticals, herbal medicine and natural remedies.
She was the president of the Tauranga Filipino Society which, amongst other things, puts on entertainment for elderly people, especially around Christmas time.
She was also on the Tauranga Multicultural committee and was a DJ for the Historic Village radio station once a month.
Ms Burns said she loved the "do it yourself" attitude of New Zealanders.
Migrants contributed to communities because "we see opportunities locals cannot".
Sue Burger, Switzerland
Mrs Burger and her husband came to New Zealand to retire in 2000. For the first two years they did just that, but they did not stay idle for long.
Her husband went back to work as an IT specialist and she used her education in accounting to do book-keeping.
Now, the couple are fully retired yet still active in the community. Mrs Burger was involved with Tauranga Multicultural Council, Tauranga Musica, which puts on six classical concerts a year, and was treasurer for BOP Sexual Assaults Support Services.
"We're as happy as Larry to be here," she said.
Mrs Burger made an effort to keep some Swiss traditions but had also adopted many Kiwi ones.
"There's no BBQs in Switzerland so we've adopted that."
It was important for migrants to assimilate into the new culture, she said, but part of the beauty of New Zealand was the melting pot of cultures and ethnicities living together.
Permanent and long-term migration arrivals to BOP
Year ended December
2014 - 4346
2015 - 5043
2016 - 5381
source: Statistics NZ
Permanent and long-term arrivals to New Zealand by country of last permanent residence
Year ended December
Oceania - 31,536
Asia - 43,320
Europe - 29,591
Americas - 9870
Africa and the Middle East - 8568
source: Statistics NZ