The owners of a dog which attacked an 8-year-old girl at a playground have unsuccessfully opposed the classification of their dog as menacing.
The Tauranga owners of a two-year-old bull mastiff made their appeal to the Tauranga City Council hearings panel yesterday, but councillors decided to uphold the classification.
The dog, Olly, was classified as menacing after it bit an 8-year-old girl twice while she was playing on a playground on Hibiscus Ave on July 15.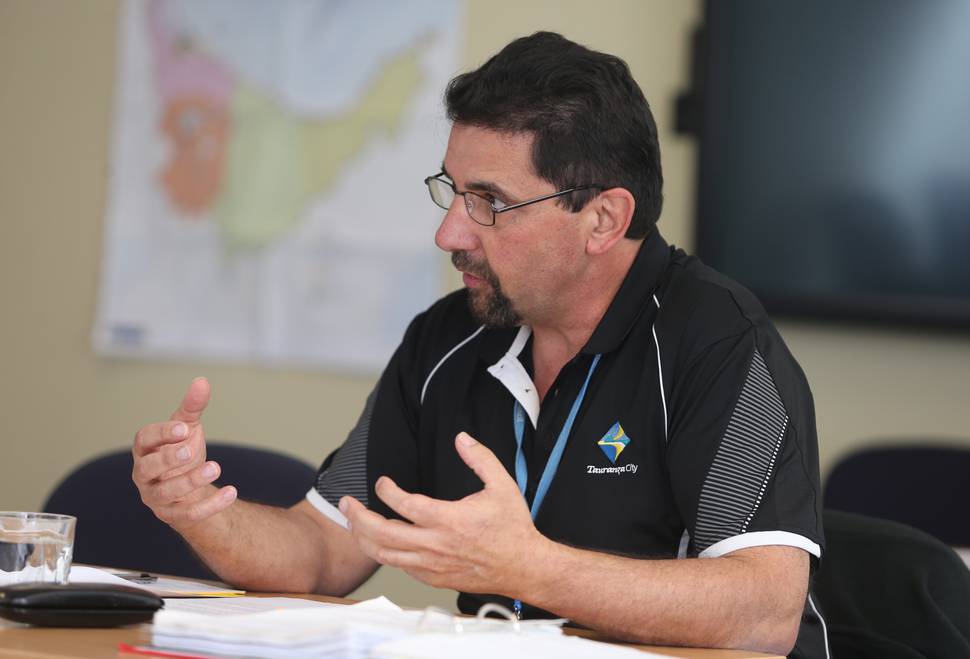 She suffered three puncture marks on her leg and one on her chest, which were bleeding.
Olly and his mate, a 9-month-old bearded collie, had escaped their property by jumping the surrounding 1.5m fence.
The dog was classified as menacing by animal services team leader Brent Lincoln for reasons that included the repeated nature of the attack, the impact on the victim and because the attack was not serious enough to classify the dog as dangerous.
At the hearing Mr Lincoln said the owners, to their credit, took immediate steps to minimise the risk of the dog escaping again by raising the height of the fence, chaining the dogs in the garden and engaged dog behaviourists.
However, he said "the fact is the dog bit an eight-year-old girl and inflicted a number of puncture wounds.
"Requiring the dog to be muzzled in a public or private way ensures the ongoing safety of the public," Mr Lincoln said.
The owners, who were not named, said they were genuinely sorry the incident had happened.
The dog was constantly around children - theirs, friends' and family's - and had never been aggressive.
A behaviourist had assessed the dog and found no aggressive tendencies in him, the female owner said.
They said the circumstances around the incident were unclear because there was no adult present.
"If the circumstances were right any dog could get aggressive," the male owner said.
Chairperson of the panel and city councillor Matt Cowley said the objection against the menacing classification was a "technicality".
Section 62 in the Dog Control Act says that when the owner of a dog knows the dog has attacked a person, the dog must always be muzzled and controlled on a leash when out and about.
Maintaining or withdrawing the classification would make no difference in terms of the dog having to be muzzled and on a leash when at large.
The owners could apply for a judicial review and go through the district court if they disagreed with the hearing panel's decision.
Objection
- Council classified the dog as a menacing dog pursuant to Section 33A (1)(b)(i) of the Dog Control Act 1996 because council believed the dog posed a threat to people because of the reported attack
- The dog owners exercised their rights to object to this classification and provided a report on improvements they had made to their property to minimise future risk and a report from dog behaviourists
Source: Hearing Panel agenda