Cricket administrators are upset over damage to Blake Park and Tauranga Domain following the recent One Love Festival and On the Lawn events.
Both cricket venues will be out of action for an estimated two to three weeks after both wicket blocks and the outfields were damaged.
Western Bay Cricket secretary Don Warner, who is responsible for allocating grounds, is not happy.
"I think it is terrible. We lost grounds to Christmas in the Park but that happens traditionally so I think we have accepted that.
"But to lose the Tauranga Domain and Blake Park (number) one is a horrible thing to have to live with because it just buggers up our comp," Warner said.
Read more: Mayor says concert boosts city
"I really feel sorry for [Otumoetai] Cadets as they have three men's teams and only have the one grass wicket at the Domain. This is a crucial time of the season now for everybody as we are getting ready for the play-offs and the season is shortened because Easter is early this year. It puts a lot of pressure on us and the clubs."
Tauranga Cricket Association turf manager Cameron Burns looks after the Domain cricket ground.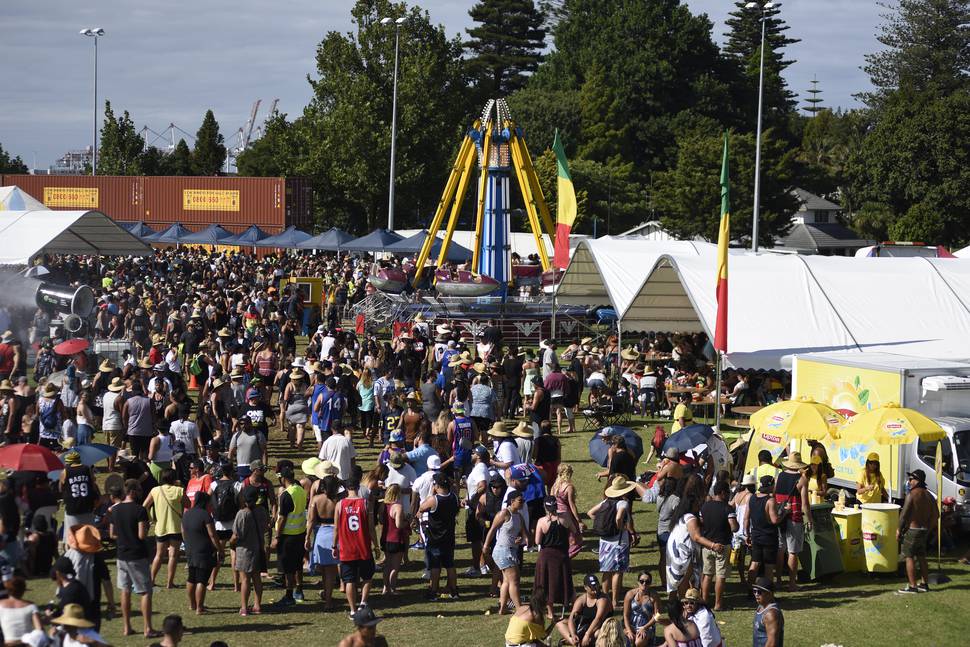 "I suppose disappointing is a word I would use but you just have to go with the flow a little bit and repair whatever damage there is. The fact we had a wet weekend has caused most of the damage," Burns said.
"The block itself is not too bad but the trucks definitely have made a mess [of the outfield].
"But I am sure we will be able to get cricket back on there in a few weeks time."
Tauranga City Council's team leader of sports and recreation, Josh Trafford, says On the Lawn "was the first time we have had an event over the cricket block so it was a bit of a trial and error approach".
"We brought some specific turf protection equipment material down from Mt Smart Stadium as a trial to see if it would work," he said.
"It probably did help but didn't completely protect the cricket wicket at Blake Park. There was some impact there however we have been able to recover that and that shouldn't have long term implication for the cricket season.
"But the impact to the whole ground at [One Love] was more substantial.
"We used the same turf protection over the wicket there and we managed to protect that quite well and it will be playable in the short term.
Read more: Rugby: Promising Bay player wins award
"The surrounding damage is more extensive than we anticipated because of the wet weather prior to the event so that will take more time to recover.
"It is a balancing act with these events. There are wins and losses and you have to find a middle ground.
"We don't have any dedicated events space in the city that tolerates those numbers like the 15,000 people that turned up at Tauranga Domain.
"We are working with the City Events team to try and mitigate these sorts of risks in the future but that doesn't solve the immediate problem."