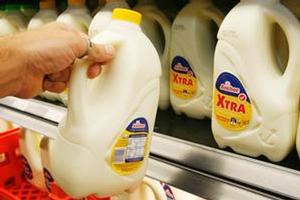 Drinking milk with added calcium, vitamins or omega-3 is unlikely to make any difference to your health, a study has found.
The Australian consumer group Choice looked at 100 leading milk brands in Australia and found that milk marketed as having low-saturated fats, extra omega-3 fatty acids, A2 proteins, vitamin D and calcium had little effect on the health of people drinking them.
But New Zealand's biggest milk supplier, Fonterra, has hit back, saying the researchers' claims are nonsense.
Do you think drinking vitamin and mineral enriched milk improves your health? Here is the latest selection of Your Views: