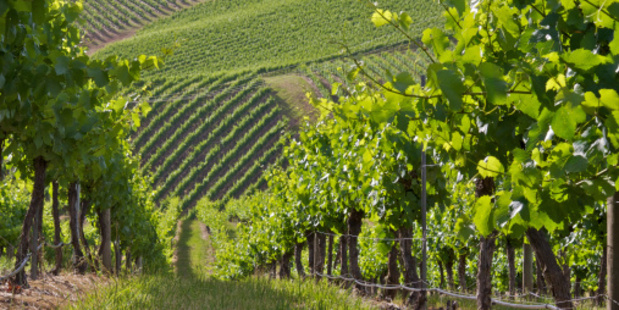 Michael Van de Elzen (food and wine)
People know Michael Van de Elzen as the frontman of TVNZ show The Food Truck, in which he travels the country in an old Bedford truck, recreating traditional fast foods in a healthy, tasty and fast way. The chef/TV presenter/restaurateur, husband of Belinda and dad "to two lovely girls" is enjoying his latest venture, The Food Truck Garage in the City Works Depot, central Auckland, offering healthy fast food with a menu inspired by his TV series.
He reckons the best thing about being in the food business is the simple pleasure derived from watching the smiles on people's faces as they eat his food in his restaurants.
Michael's also a seasoned traveller: his OE included running kitchens in leading London restaurants and an Irish luxury hotel, catering for some of London's top earners and A-list celebrities, and travelling through Europe, Africa and India.
On this trip to Australia, Michael will be blogging about the food and wine he experiences in Adelaide, the Barossa Valley and Tasmania.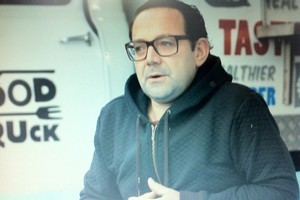 How did your passion for food and wine come about?
I started as a dishwasher when my family had a Tony's restaurant in Henderson, and the food came later. And wine is a progression from your love of food. I love the job.
Have you explored food and wine in Australia before?
I've been to Sydney and Melbourne and my mother-in-law lives in Perth, so we go there every second Christmas. I've never really experienced rural Australia.
What areas of Australia are you going to?
Adelaide and Tasmania.
Do you have favourite parts of Australia for eating and drinking?
At the moment I would say Sydney. Last time I was there I went to this restaurant, Chiswick, it was magical.
How is Australian food different to that in other countries you have visited?
I see Australian food as being a little more cutting-edge. The climate dictates that it is lighter, fresher and healthier.
How do you prepare for this trip?
I tend to chuck everything into a bag the night before but I'll do as much research as I can before I go. If I go to Adelaide and spend time there and then tell people where I've been, they say did you see this, did you do this? So I will do some preparation.
What special items will you pack?
My mountain bike as I will be riding in Tasmania. Apart from that, a camera.
What are you looking forward to most?
The Barossa Valley. We drink so many wines from that region and I'm looking forward to going to the vineyards and talking to the winemakers.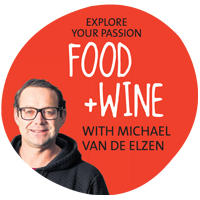 What do you hope to learn from this visit?
More about the food, the culture, what makes the people tick, learn about their characters.
Our advocates will travel to Australia with the assistance of Air New Zealand and the State Tourism Organisations. For more information see nzherald.co.nz/explorefoodandwine.
IF YOU GO
Getting there: Fly there with Air New Zealand.
Find out more at: Australia.com.