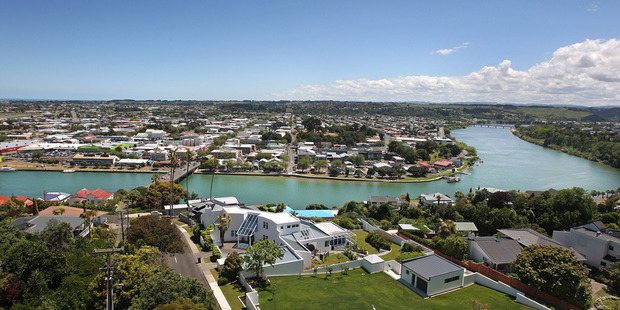 Wanganui is poised to cash in on a buoyant 2014, with nationwide predictions of economic growth, more jobs and better pay.
Trade Me Jobs data for the October-December quarter shows the number of Wanganui job listings was up 5 per cent compared with the same period in 2012, at 166 listings.
And new figures released by the Seek jobs website show 4495 jobs were advertised in the Manawatu region during 2013 - a 4 per cent increase on 2012.
New Zealand business confidence is the strongest it has been since the recession and the national economy is forecast to grow 3.3 per cent this year, well above the 2.3 per cent average for "rich club" nations in the Organisation of Economic Co-operation and Development, according to reports.
The OECD predicts post-earthquake reconstruction in Christchurch will drive investment and for farm exports to recover from last summer's drought - offering the prospect of more jobs and higher wages nationwide.
Allied Workforce Wanganui/Palmerston North manager Graeme Musson said there was positivity in the local job market, and the data reflected what he saw in Wanganui.
"I think it's going to be a very solid year," he said. "In 2013, it was most probably a year of reflection, and this year will be about consolidating."
Numbers of female applicants looking for varied work had increased throughout the wider region, he said.
"There is a lot of people out there who are willing to try their hand at anything."
However, he was still having difficulty finding ideal applicants who had a driver's licence, were drug-free and had no criminal convictions.
General labourers were still in short supply, but also needed to meet those conditions.
About 252,000 jobs were advertised on Seek in 2013.
Seek New Zealand general manager Janet Faulding said the top three job categories in terms of available positions last year were information and communication technology, trades and services, and administration and office support roles, collectively representing over 30 per cent of the job market.
Trades and services personnel were in particular demand, with more than 20,000 jobs advertised in the past 12 months, with significant growth in the labourers, maintenance and handyperson services, and building trades sub-classifications.
"We have ended 2013 in an extremely healthy position," Ms Faulding said.
Meanwhile, the number of job vacancies nationwide advertised on Trade Me jumped 17 per cent year-on-year in the last quarter, led by growth in hospitality and tourism - both up 30 per cent - and agriculture, fishing and forestry, up 32 per cent.
The head of Trade Me Jobs, Peter Osborne, said overall many employers predicted a healthy job market this year.
January and February were the peak months for new job advertising, and the strong conditions in the latter half of 2013 looked set to continue.
With job listings and salaries rising, the outlook was rosy.
"As confidence flows back into the wider economy, the immediate future is a solid show of strength for the national job market," he said.