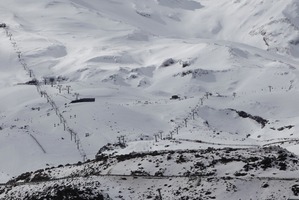 Turoa skifield, Mt Ruapehu.
The diesel spill on Mount Ruapehu means the planned Iwi snow championships will be put off until next year. A Ngati Rangi Trust spokesperson said after discussions with kaumatua and iwi members, it was decided to postpone the championships, due to be held next week.
"With the diesel spill at Turoa Ski Fields, the iwi has decided to focus its attention on helping the community and direct our energy to cleaning up our awa and supporting authorities to sort water supply to Raetihi," the spokesperson said. "As the Ruapehu Whanau Transformation project brought Raetihi, Ohakune and Waiouru together over the past 18 months to support each other, our communities have been able to utilise our collective strength to help each other out in a time of need."