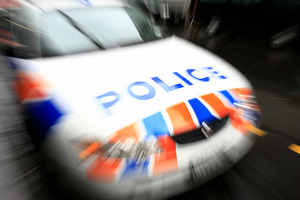 Two teenagers have died in South Wairarapa after their utility vehicle left the road and collided with a tree this afternoon.
The two males, aged 15 and 19, crashed about 200m south of the intersection of the East-West Access Rd, about 2.30pm.
One was found dead at the scene, while the other died while paramedics worked.
The vehicle had been travelling south when the crash occurred, said Masterton traffic policing Sergeant Chris Megaw.
"It's a single vehicle involved, lost control, gone off the road, sideways into a tree, on the passenger side."
Passersby who witnessed the accident called emergency services.
Police opened a paddock to divert vehicles past the scene.
Mr Megaw said the weather at the time of the crash was fine.
For more articles from this region, go to Wairarapa Times-Age