The future is bright if these top-achieving teens are anything to go by.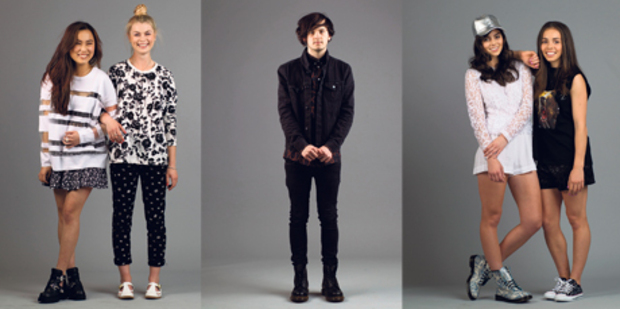 SERENITY SOLA, 16, famous on Facebook
Serenity Sola represents the new type of online fame through social media, starting a Facebook page this year with her sister Faith where they post funny, self-deprecating videos and photos. The entertaining pair were sitting in church when they came up with the idea to launch the page, called Keeping Up With the Solas (like the Kardashians, but much funnier). The page now has 75,363 "likes", and growing. "Never in our wildest dreams did we think it would grow to what it has, and we'd have the opportunities to do what we've done. Crazy!"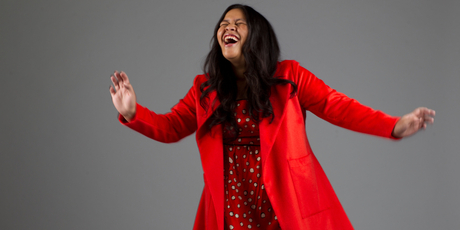 Serenity wears a Sera Lilly coat, $595, with a Cooper silk dress $479.


EVAN SINTON, 18, musician
Evan Sinton began playing the piano at the age of 4, picking up a guitar at 12 and playing the drums at 14. The talented teenager released his first EP, Phosphenes, in May, having signed to Sony this year. You may remember him from the second season of New Zealand's Got Talent, where he came third; he has since performed at fashion brand Stolen Girlfriends Club's monthly parties, and was the opening act for singer Reece Mastin's New Zealand tour.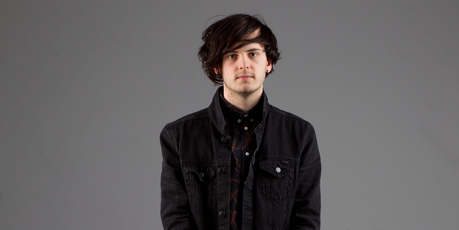 Evan wears his own jacket and pants with an I Love Ugly long-sleeve shirt, $149.


ALEISHA ROBERTSON, 17, model
Talent clearly runs in the Robertson family, with sisters Aleisha and Brittany both flourishing in their respective fields.
Last year Aleisha won Miss Teen New Zealand, and went on to be crowned Miss T.E.E.N. World in Texas - the first New Zealander to win the title. (The acronym stands for "Teens Exemplifying Excellence Nationally"). In her final year at school in Auckland, Aleisha plans to study law and a Bachelor of Arts at Victoria University.


BRITTANY ROBERTSON, 16, gymnast
Brittany is a top gymnast at 16, having started gymnastics at the age of 4. Since then, the hardworking student has won medals at the Youth Commonwealth Games and moved to Dallas, Texas, in 2011 to train. Now back home in Auckland, Brittany is currently training for selection for the Commonwealth Games team. In 2015, she will attend the University of Arizona, having earned a full scholarship.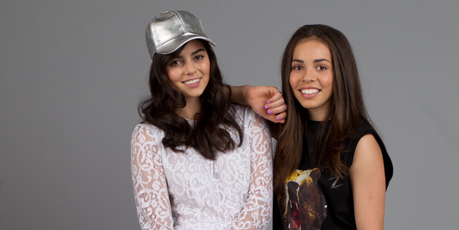 Aleisha (left) wears a Ruby romper, $289, and Lonely Hearts cap $120. Brittany (right) wears a Stolen Girlfriends Club top $96.


SERYNA VENG, 17, blogger
Like most teens, Seryna Veng has a big online presence, with her blog Stop Motion Words. She began that during a school holiday at the age of 12; a way to indulge her love of fashion. "When I was younger I actually wanted to be a fashion designer, however, working with fashion through the media side of things appeals to me more now that I'm older," explains Seryna, who plans to study communications, working towards her goal of a media career.


TAYLA WENN, 18, apprentice jockey
A love of racing is in the blood for Tayla Wenn, who comes from a family of jockeys and trainers and recently began racing. The Te Aroha-based apprentice jockey rode at Ellerslie's Rodd & Gunn Great Northern Day, and had her first win in July - expect to see more of her on the track. She also has an obvious sense of style, coming to our shoot with her own dress by local label Blak Luxe and a great headpiece.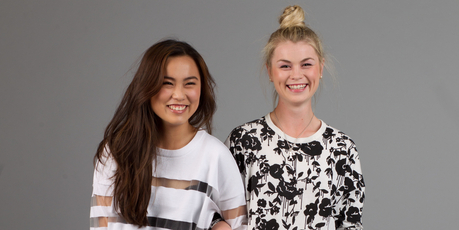 Seryna (left) wears an EDT jumper, $69.99, from Glassons. Tayla (right) wears a Karen Walker top $139.


BROOKE LEAVER, 19, netballer
Up-and-coming netballer Brooke Leaver was destined to succeed in sports, with her mum a former Silver Fern and her dad a former New Zealand hockey international. Brooke was part of the New Zealand World Youth Netball Championships team that competed in Scotland in August, and was also signed to the Waikato Bay of Plenty Magic team.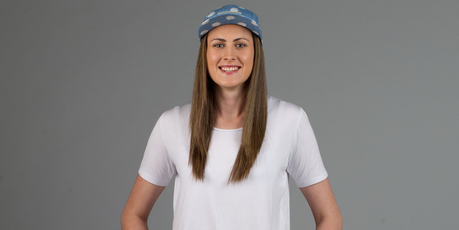 Brooke wears a Glassons T-shirt, $29.99, with a Make Hearts Race cap $79.


Photographer: Richard Robinson Stylist: Anna Lee Makeup: Katie Melody Rogers Hair: Tommy Stayton for Stephen Marr


STOCKISTS
Glassons (09) 520 8520, I Love Ugly (09) 377 7707, Karen Walker (09) 520 6254, Lonely Hearts (09) 4888 007, Make Hearts Race 021 0295 4822, Platypus (09) 369 5416, Ruby (09) 522 6658, Sera Lilly (09) 358 5663, Stolen Girlfriends Club (09) 360 3475, Trelise Cooper (09) 379 5005, Vanishing Elephant (09) 378 0072.
* Do you know a talented teen? Nominate a young person and give them the chance to win a copy of Heather McAllister's career manual for school leavers, Who You Are is What You Do (Beatnik Publishing, $24.99) - click here to enter.