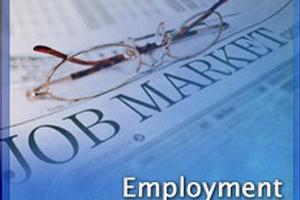 The unemployment rate has surged to a nine-year high, rising to 6 per cent in the three months to June from 5 per cent the previous quarter, with women bearing the brunt of rising joblessness.
The Household Labour Force Survey, published today by Statistics New Zealand (SNZ), also showed seasonally adjusted employment falling 0.4 per cent to 2.17 million, while the number of unemployed rose 20.6 per cent to a 10-year high 138,000.
The unemployment rate has been increasing for the past six quarters from a low of 3.5 per cent in the December 2007 quarter.
Social Development and Employment Minister Paula Bennett said the unemployment rise was a concern.
"New Zealand continues to feel the effects of this global downturn. But we're holding up internationally, with an unemployment rate well under the OECD average of 8.3 per cent," she said.
She said young people were being affected more than any other age group with unemployment among 15 to 19 year olds rising 7.5 per cent compared to a year ago and 20 - 24 year-olds rising by 4.7 per cent.
"Young people are having to compete with more experienced workers for jobs. We know how tough that'll be - that's why we've created the Youth Opportunities Package, to give them some experience in the labour market," Bennett said.
Overall, the number of people employed fell by 10,000 in the June quarter, taking the fall in employment for the year to 20,000.
In the latest quarter fulltime employment fell 18,000 or 1.1 per cent, while part-time employment rose by 7000 or 1.3 per cent.
Female employment fell by 12,000 during the June quarter, with female fulltime employment down by 16,000 while part-time employment rose by 1000.
Male employment was up by 2000, with a rise in male part-time workers taking that total to a record high 147,000.
ASB economist Jane Turner said this morning's unemployment numbers contained "good news and bad news".
"The bad news is that measured unemployment is likely to be high going forward: the number of people chasing jobs is higher than anticipated."
"The good news is that the combination of rapidly reducing wage growth and only a modest drop in employment strongly back up anecdotes that the pain of falling labour demand is in part being borne by wage freezes or reduced work hours rather than outright layoffs."
Turner said the Reserve Bank was likely to view today's numbers as "more robust than its expectations".
"The unemployment rate of 6 per cent was very close to the Reserve Bank's 5.9 per cent forecast. The Reserve Bank if anything may see consumer spending as holding up slightly better in the months ahead."
That should increase Reserve Bank's confidence that economic recovery would "take hold before year -end."
"We still see a real possibility of the Reserve Bank cutting the OCR in the months ahead, though such action is heavily contingent on the Reserve Bank's remaining concerned about the impact the high New Zealand dollar will have on the export sector," said Turner.
Business NZ chief executive Phil O'Reilly said the unemployment numbers needed to be looked at "in light of the economic events of the last two years."
New Zealand had been in recession since early 2008, he said, longer than other developed countries and well before the beginning of the global downturn.
"The economic environment has therefore been harder in New Zealand, and an unemployment rate of six per cent - compared with much higher rates overseas - should be viewed in that context.
"The fact that the unemployment rate is not higher is a testament to the loyalty of New Zealand employers who have demonstrated great commitment to retaining staff.
"This is a good sign for the future as New Zealand firms will as a result be less likely to be held back by lack of key skills as the economy picks up."
Council of Trade Unions secretary Peter Conway said the figures were now looking worse for September next year.
He had previously estimated that unemployment could be at 8 per cent by September next year but said it could be higher now.
"The issue is now, are we getting the worst a bit sooner or are the predictions too optimistic?" Conway said.
He said another 23,000 people are without work.
Conway said the fact that women have been hit may reflect the clothing and textile manufacturer closures and it could reflect more women looking for work in tough times.
He said the Government would have to do more since releasing a stimulus package which largely included tax cuts.
"They've now abandoned the next two tax cuts and we say good but they haven't substituted that across to other initiatives," Conway said.
He said the youth unemployment measures, announced on Sunday, were a step in the right direction.
-NZ HERALD STAFF/ NZPA