Shandelle Battersby checks out the highlights of the main city in the top o' the south.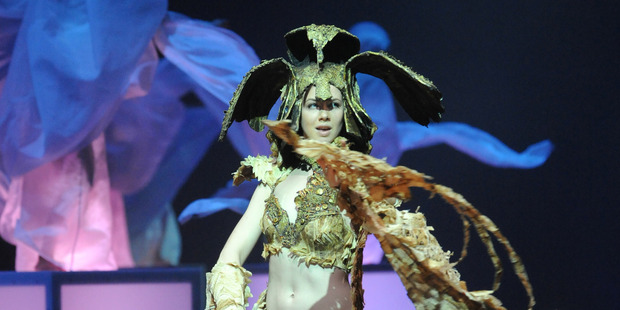 THE SUTER GALLERY
The Suter is a national treasure, although it has been temporarily relocated to 28 Halifax St while the original site is being redeveloped. This historic gallery is named after the second Bishop of Nelson, Andrew Burn Suter (1830-1895), and has been open since 1899. Its collection features works by John Gully, Toss Woollaston, William Gear, Ivon Hitchens and Bryan Wynter. thesuter.org.nz
MAPUA WHARF
You'll find the charming Mapua Wharf precinct a half-hour south of Nelson on the Waimea Estuary. The tiny village is packed with dining and shopping options, including the slick Jellyfish Cafe, the Apple Shed Cafe, the Smokehouse seafood store and the Golden Bear Brewing Company. The old coolstores have been turned into a homewares store - Delicious - and a gallery. You can also hire bikes and catch the ferry to Rabbit Island (10 minutes), which has an unspoiled 13km tidal beach great for swimming and popular for picnics.
VITTLES
In the pretty CBD, which twinkles with fairy lights at night, you'll find several coffee and food carts. If you're after more of a sit-down meal with a view, head to Wakefield Quay on the harbour. The Boat Shed Cafe (boatshedcafe.co.nz), which sits over the water and has a covered outdoor area, has all-day dining, and the highly regarded Harbour Light Bistro across the street and housed in a former dairy, also offers amazing waterfront views. harbourlightbistro.co.nz
GET WOWED
The World of Wearable Art event originated in Nelson in 1987 and has grown so much it's now a huge event on Wellington's calendar. You can see more than 30 winning entries at the World of Wearable Art and Classic Cars Museum on the outskirts of Nelson's CBD for $24 (adult). The museum's classic and collectible car display is one of the best in New Zealand, and ranges from a 1908 Renault AX and 1912 Mercedes through to Cadillac, some set in dioramas such as the classic Kiwi bach and the 1950s diner. There's also a great gift shop. wowcars.co.nz