Auckland's Heritage Festival is underway so we thought we'd indulge in a little character house porn. Grab your parasol and perambulate down these charming suburban streets for a thoroughly pleasant architectural education.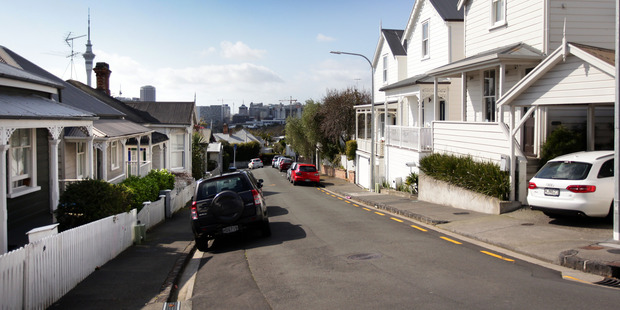 1: Renall St, Ponsonby
Renall St is one of the few intact pre-villa Victorian streets in Auckland. Most of its 20 or so tightly crammed houses were built from the late 1860s to the 1880s, when the street was occupied by lower-income workers. Houses range from narrow, two-storey gabled cottages to modest villas.
2: Arney Rd, Remuera
Arney Rd (and its offshoot Arney Cres) boast one of the highest concentrations of heritage-listed homes in the country. As well as 19th-century kauri villas and huge elegant arts and crafts-era homes, there are outrageously grand architectural masterpieces from the last half century. Historically significant homes include the 1915 Hanna House at number 11 and architectural pioneer Vernon Brown's 1939 home at number 91.
3: The bird streets of Pt Chevalier
The suburban streets that make up the Liverpool Estate, built between 1913 and 1926, host some of Auckland's best examples of bungalow architecture - predominantly Californian and English. Stroll around Huia Rd, Kiwi Rd, Tui Rd, Moa Rd and the rest of the flock to soak up the laid-back charm of this inter-war style.
4: Jubilee Ave, Devonport
Pretty much any street in Devonport is good for villa-gazing. Jubilee Ave, on the western flank of North Head, dates back to the 1880s and is a good place to browse the grander end of Victorian residences. Several are heritage-listed, including the well-preserved two-storey 1895-6 Italianate-style villa at number 5.
5: Burnley Tce and King Edward St, Mt Eden
A good place to trace the evolution of the villa, these streets contain regimentally spaced and well-preserved single-storey homes dating back to the 1880s. The earlier Burnley Tce leans towards late Victorian and Edwardian bay villas and King Edward St moves from Edwardian (hence the name) to World War I-era transitional villas.
• The Auckland Heritage Festival is on until October 12 and features 200 events across the Auckland region. See heritagefestival.co.nz