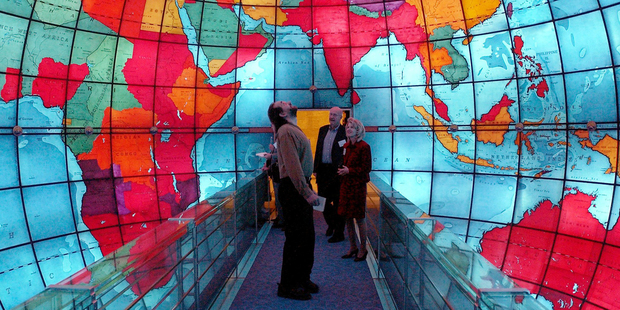 This 4km route traces the United States' revolutionary birth. The brick-lined trail, starting at the Boston Common, the nation's first public park, leads to 16 historically significant sites, ending at Bunker Hill Monument where the first battle of the American Revolution was fought.
Walk the planet
The Mappararium at the Mary Baker Eddy Library is a huge stained-glass globe of the world, three-storeys high, with a bridge running through its centre. This 3D perspective of the world of 1935 is accompanied by A World of Ideas, a presentation of words, music and LED lights illustrating the rise of ideas.
These tours in replica World War II amphibious vehicles cruise by the places that make Boston the birthplace of freedom and a city of firsts, before splashing into the Charles River for Boston and Cambridge skyline views.
Plan for an event
The prestigious Boston Marathon is run on the third Monday in April, a holiday in Massachusetts. On the Fourth of July, Boston hosts a free Boston Pops concert and fireworks display. And in mid-October people line the banks of the Charles River to watch Head of The Charles Regatta, the world's largest two-day rowing event.
University town
Cambridge on the north side of the Charles River is home to some 30,000 students at Harvard University and Massachusetts Institute of Technology. At Harvard, you can join a free student-led tour of the tree-lined campus.
Further information: See DiscoverAmerica.com for more on visiting Boston.