The world's top music festivals draw big names to their super-charged events. Chris Schulz looks at America's leading live music festivals.
What:
Year in, year out, Coachella sets the standard for other music festivals with the best line-up across every genre. They also persuade a couple of seminal bands to reform each year.
Where and when: A dusty desert venue in Palm Springs (an hour or so from Los Angeles) with the same line-up performing over two weekends each year. This year it's April 11-13 and 18-20.
Why go? Why wouldn't you want to go to the world's greatest music festival? For starters, this year's line-up includes reformed rappers Outkast for their first shows since going on hiatus in 2007. Also, Kiwi acts Lorde and The Naked and Famous are on the bill, and whether you're into rock, dance, hip-hop or electro-boogie jungle jams, you'll find something to enjoy.
Plus, it's not just about music: food choices are excellent, there's an extensive art trail to explore and, if you're in the mood, you can even visit the on-site music store and pick up some vinyl. Just keep them out of the sun - it gets hot.
Oh, and you can take your kids there for free if they're under 5.
Line-up: Outkast, Muse, Arcade Fire, The Knife, Broken Bells, Queens of the Stone Age, Skrillex, Pharrell, Beck, Lana Del Rey.
Tickets: This year's festival has already sold out, as it does most years. A three-day pass went for US$375 ($439).
What:
A three-day festival that isn't afraid to include big-name pop stars on its alt- and indie-friendly line-up. Lady Gaga has even performed there.
Where and when: It's held in Grant Park in the middle of Chicago, usually around the beginning of August.
Why go? Jane's Addiction frontman Perry Farrell curates this annual event, notable for being completely green with a friendly, welcoming atmosphere.
The Grant Park site has main stages at either end of its long, rectangular layout, so prepare to do some running if there are timetable clashes. But there's just something special about standing in front of the main stage watching one of the world's biggest bands, with Chicago's gigantic buildings lighting up the skyline. And being so close to town, it's extremely easy to grab a drink and a meal then head back to your hotel after the last acts of the day have played. Also, if it gets too hot there's a giant water fountain to jump into.
Line-up: This year's isn't out yet but in 2013 it was headlined by The Cure, with Mumford & Sons, The Killers, Nine Inch Nails and Phoenix also on the bill.
Tickets: They aren't available yet but last year a three-day pass set you back about US$235 ($275).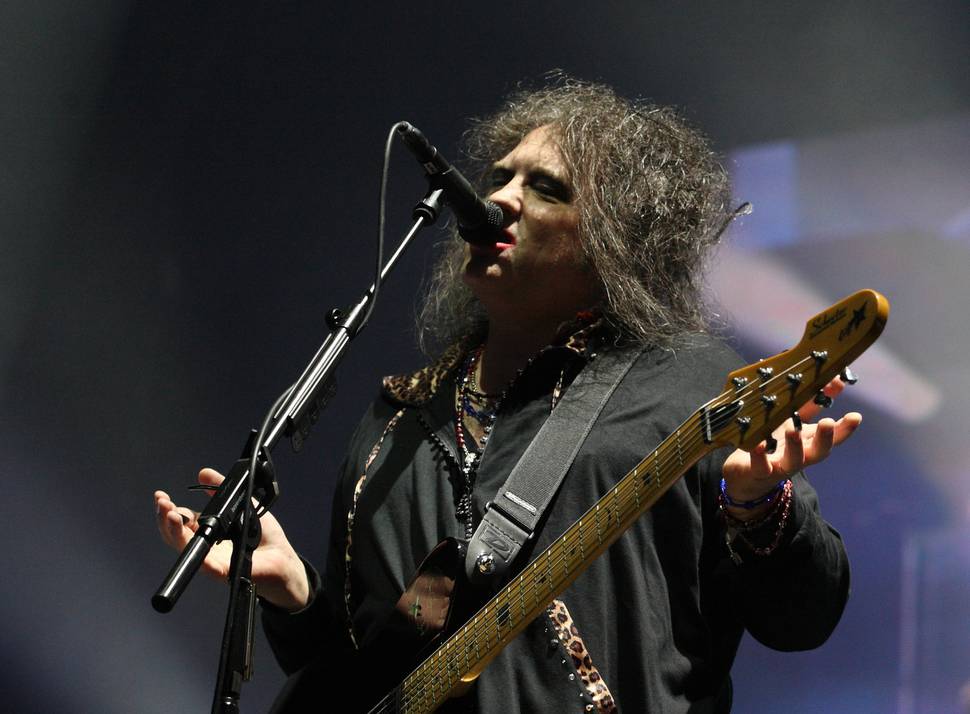 What:
This one's for the misfits, the stoners, the students, the dreadlocked gypsies, the nerdy nomads and the tie-dye T-shirt-wearing vegans.
Where and when: The touring hip-hop festival hits four venues over four weekends in September: Los Angeles, San Francisco, Washington DC and New York.
Why go? If you're into hip-hop, this is the place you want to be. It's a celebration of all things rap and with three stages throwing out bass-heavy beats, you can see everything from old-school backpack rap to underground trap, doom-rap, blog-friendly indie rap and superstars like A$AP Rocky, Juicy J, Jurassic 5, Kid Cudi and Pusha T. Last year it expanded to include dance acts Girl Talk, A-Trak and Chase & Status.
Line-up: No word on who's playing this year but in 2013 it was headlined by the Wu-Tang Clan performing with an Ol' Dirty Bastard hologram.
Tickets: They're not out yet but a two-day pass set you back between $168-$198 in 2013.
What:
An eclectic, multi-stage festival that's now into its 14th year.
Where and when: Black Rock Desert in northwestern Nevada, from August 25 to September 1.
Why go? Because you'll have absolutely no idea what you're in for - no one does. What happens depends on what you're up for. There are no acts booked for particular times, no maps and no timetables, but participants are encouraged to get into the community spirit with a barter system called "gifting". Organisers describe it as a collective "dedicated to community, art, self-expression and self-reliance" that culminates in a giant figure of a man being burned to the ground. Last year, 68,000 people attended.
Line-up: There is none. But things will happen. That is guaranteed.
Tickets: Available now, and cost about US$380 ($445).
What:
A two-day rap extravaganza that showcases the best of hip-hop - past, present and future.
Where and when: Great Stage Park in Manchester, Tennessee, held over four days in the middle of the year.
Why go? Bonnaroo's line-up is completely and utterly mad - but it seems to work. Everyone from Wu-Tang Clan to Jack Johnson, Alt-J, R Kelly, Bjork, Macklemore, Paul McCartney, "Weird Al" Yankovic, Billy Idol and Tom Petty played together last year, so it's like hitting the shuffle button on the world's biggest live jukebox. Plus you can do all the free yoga, restorative breathing and vinyasa classes you can handle. And you'll be hanging with the weirdest crowd of festival strangers you've ever seen.
Line-up: Elton John, Kanye, Jack White, Lionel Richie, Damon Albarn, Vampire Weekend, Ms. Lauren Hill, Seasick Steve.
Tickets: Aren't cheap, but look at that line-up! A four-day pass cost about US$270 ($315) last year.
Further information: For more on America's music festivals see DiscoverAmerica.com or try the 'Trip Tuner' for additional holiday inspiration.