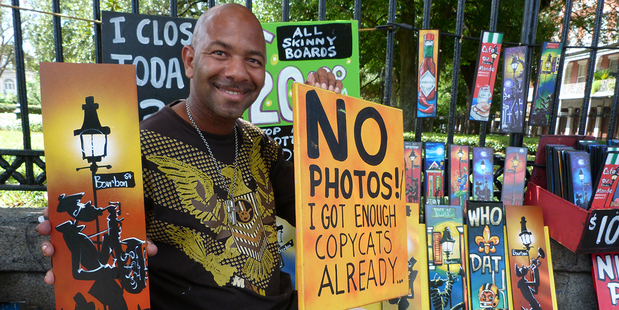 New Orleans is as lively and buzzing as ever. Eight years on from Hurricane Katrina, the businesses are thriving, the visitors are coming in their droves and the music makes this city like none I've ever been to.
Stay in the French Quarter
You'll spend most of your time exploring the French Quarter so staying in a quaint, boutique hotel here just makes sense. I've visited four times and only stayed once in the heart of the action. Sure, it can be noisy if you have a street-front window, but for ease of stumbling home after a great night of music, food and wine, you can't beat it. Here are five that I liked.
See live music at Tipitinas
Bourbon Street is the most famous street in New Orleans, packed with revellers of an evening enjoying the music and hurricane cocktails. Frenchmen Street is where tourists and locals wander from bar to bar to hear jazz, blues and everything in between.
But the real secret is Tipitinas, the understated final venue of Professor Longhair which showcases the best of the best in this local neighbourhood.
Learn how to cook gumbo and jambalaya
I love to eat local food when I travel and I love it even more if I can learn how to make it "on location". If you don't want to roll your sleeves up, take a demonstration kitchen class and just eat the spoils at the end, or if getting down and dirty is your thing, take a practical class at the New Orleans School of Cooking.
Take a cemetery tour
Graves in New Orleans are above ground due to the high water table, and a cemetery tour is fascinating. In St Louis Cemetery Number 1 you'll find the city's founding families, the Voodoo Queen, musicians, military and paupers. On the tour you'll hear how the bodies are cremated in these oven vaults and see the monstrosity actor Nicholas Cage has had built for himself.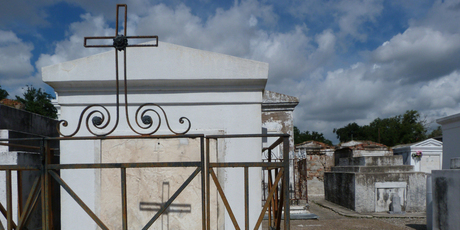 Buy art from Jackson Square
I love to buy original art when I travel and hanging on the wrought iron railings around Jackson Square are paintings from some very talented local artists. They're not expensive and will ensure you have a unique memento to remember New Orleans by. Here's the guy I bought my latest painting from.