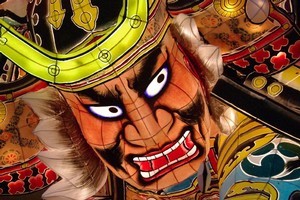 Every night of this spectacular annual festival, huge, colourful lantern floats are wheeled through the streets, spinning and weaving along the parade route.
Teams of citizens take a year to design and build each nebuta float, which are lit with hundreds of bulbs and covered with patterned Japanese paper.
The exquisite designs depict historical and mythical people and themes, often Japanese gods, rulers and warriors.
Each float is preceded by energetic haneto dancers who shout and dance wildly to the sound of flutes, cymbals and drums.
Many spectators also dress in traditional costume, and the dancers encourage onlookers to join them in this exuberant celebration.
* For more information see nebuta.or.jp.