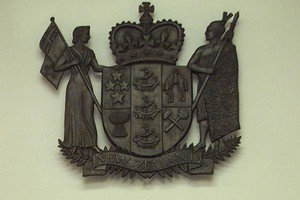 Protesters outside the Court of Appeal in Wellington today demanded charges be dropped against a group arrested in so-called anti-terrorism raids more than three years ago.
Hours later, the court reserved its decision on whether those arrested following nationwide raids in 2007 should be tried by a jury or a judge sitting alone.
Fifteen of 18 face a variety of charges under the Arms Act, with three due to have separate trial.
Lawyers for the accused argued for trial by jury, after Chief High Court Judge Justice Helen Winkelmann decided in December the trial, due to be held in May, should be heard by a judge alone.
The protesters arrived early, carrying banners reading "drop the charges" but packed up before the court sat and minutes before police arrived.
Police originally wanted to lay charges under the Terrorism Suppression Act, but when that was not allowed by Solicitor-General David Collins, who said the legislation was flawed, police laid firearms-related charges instead.
The hearing was blanketed in suppression orders.
- NZPA