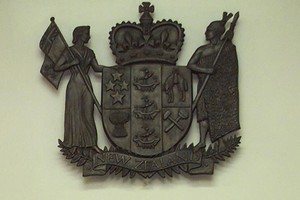 A Nelson man who cheated investors out of $5.3 million by falsely claiming he had invented a revolutionary form of data compression has been jailed for five years and three months.
Philip James Whitley, 49, was sentenced in the Nelson District Court yesterday after being found guilty of fraud last month.
Whitley had boasted that his technology, a revolutionary "lossless" method of compressing data, would make him "richer than Bill Gates".
His company NearZero attracted $5.3 million from 490 investors in 2006 and 2007, before it was revealed the technology never existed.
The Serious Fraud Office charged him with two counts of making a false statement as a promoter. The charges carry a maximum punishment of 10 years' jail.
Whitley, who had hoped to get home detention so he could work to pay back creditors, bought a $2 million mansion and at one stage hired seven bodyguards as he promoted his bogus technology.
He said the data compression technology existed in his head.
The SFO welcomed the jail sentence. Chief executive Adam Feeley said it was heartening to see the gravity with which the court viewed such offending.
He said the Whitley case was consistent with the type of cases the SFO needed to be focusing on.
"The SFO has targeted large-scale investment frauds as one of its top priorities and, as a consequence, we expect to see more and more of our prosecutions securing significant custodial sentences."
While it had been more than three years since the investigation into NearZero had first begun, the SFO was setting more demanding standards for initiating and completing investigations, he said.
"Our strategy is to focus on fewer cases, but which have greater public impact, and to devote sufficient resources to the investigation of them so they can be brought to a speedier conclusion."
Investigations revealed that in about 2000 Whitley, who had worked in the computer industry for most of his life, claimed he had discovered a new form of data compression technology.
A core group of businessmen supported him and in 2006 he formed NearZero in the US state of Nevada.
He also set up Syntiro, which was a contractor to NearZero and provided all the services necessary to enable NearZero to operate in New Zealand.
Whitley organised a number of share sale roadshows and presentations in Nelson, Auckland, Wellington and Christchurch, between September 2006 and April 2007 and made false statements which induced people to buy shares.
He also published false statements about the technology and its patent status in information packs distributed to potential investors.
The material stated that the technology had faster data transmission and greater storage capacity than any other technology available at the time, and once again that the technology had patent protection.
- NZPA