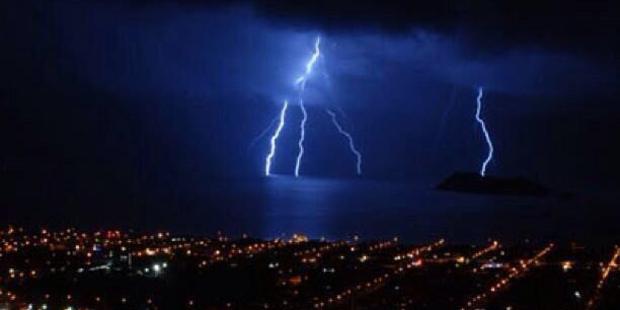 A major thunder and lightning show is playing out over Wellington, reportedly causing flash flooding through the city.
Locals have taken to twitter, impressed with the intensity of the storm.
Sheet and fork lightning and loud rumbles of thunder began about 5.45pm and MetService said it would hang around into the evening.
A fire service spokeswoman said they were flat out with calls to the communications centre. A shift manager was too busy to comment to media, she said.
MetService meteorologist Hordur Thordarson said the storm was moving across Wellington and would "gradually" move north this evening.
There had been no reports of hail. "This is mostly bursts of heavy rain," he said.
WeatherWatch.co.nz said there had been reports of multiple flash and surface flooding in Wellington.
New Zealand Transport Agency (NZTA) said there was reduced visibility on the roads due to the weather.
"Watch your following distance, and take care out there everyone," NZTA tweeted.
The dramatic storm has affected travellers, with some flights in and out of Wellington Airport cancelled.
Eight flights have also been diverted from the capital during the electrical storm, an airport spokesman said.
"As the weather changes the situation will change," he said.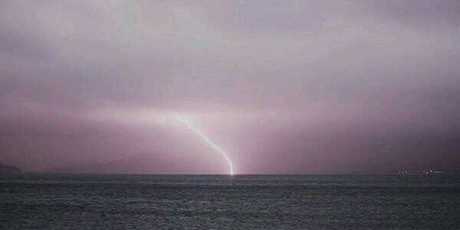 There have also been power outages in Hutt Valley, with more than 1000 customers thought to have cuts because of lightning strikes.
Flash flooding had caused manholes to pop their covers and "roads to turn into rivers," said WeatherWatch.co.nz.
"On Twitter photos of streets and footpaths flooding as gutters, drains and storm water ways are overwhelmed by the extremely highly rainfall rate," head analyst Philip Duncan said.
The storms may affect Kapiti and South Wairarapa this evening. Those along the western coastline of the North Island might be exposed to isolated thunderstorms over the next 36 hours.
Wellington thunderstorms should ease this evening, Mr Duncan said.
Wellington City Council received about 100 calls within an hour; with locals reporting manhole covers being dislodged by heavy stormwater flows.
"Everyone should exercise caution until we have the covers back on," a Council spokesman said.
"We have received reports of surface flooding right across town - from the eastern suburbs to the Karori area and northern suburbs. Council contractors are out and about dealing with the flooding."
Walking the streets of Wellington has become the same as navigating oceans.. ?? http://t.co/o0hlF66ug1

— Amy (@amyvalhalla) September 20, 2013
Officially the loudest thunder I've ever heard....clear up by tmro night please ???? lol #LionsVCant

— Victor Vito (@VictorVito1103) September 20, 2013
- APNZ