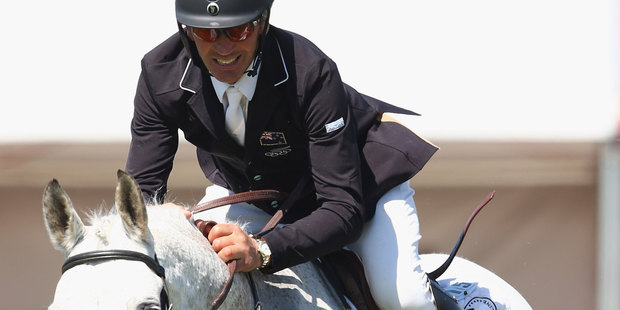 Andrew Nicholson chases history, and Jock Paget redemption when the four star Burghley horse trial starts in Lincolnshire tomorrow night.
In the champion Nicholson's case, he will be aiming for a third successive victory on the same horse, his 14-year-old grey gelding Avebury, a feat not achieved at the prestigious event.
If Nicholson, the world's second-ranked rider, wins, it would also be his fifth title at Burghley, matching countryman Mark Todd's feat.
For New Zealand team mate Paget, last year's Burghley is an event he'd rather expunge from his memory.
He won on Clifton Promise, before the horse failed a doping test for an illegal substance called Reserpine, which until then he probably thought was a window cleaner. Now he knows far more about it than he'd want.
Paget returned to riding, his name cleared of any involvement in the incident and doubtless has a point to prove.
Paget pulled Clifton Promise up on the cross country run at last week's World Equestrian Games, figuring that with his chance of a podium finish gone, there was no point burning the horse out with Burghley around the corner.
A total of 68 combinations have entered for the final four star event of the season, including seven New Zealanders.
In addition to Nicholson and Paget, their Olympic bronze medal team mate Jonelle Price will ride The Deputy; her husband Tim Price is on Ringwood Sky Boy; Craig Nicolai on Just Ironic, Megan Heath has St Daniel and Neal Spratt will ride Upleadon.
There is a £62,000 first prize on offer at the most picturesque venue in Britain, which boasts a testing cross country layout.