Whiff of ambush as only three countries appear to be planning game's future.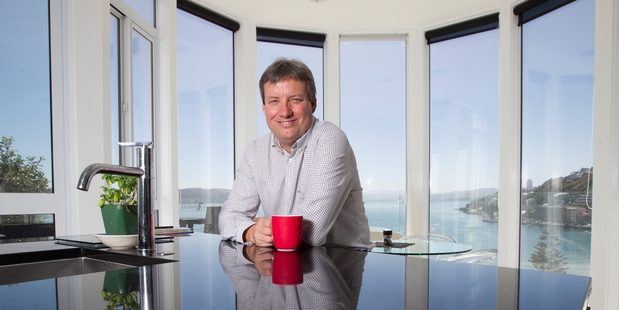 So now we know. When plans for the Big Three's takeover of world cricket were revealed last weekend, there was one gaping hole. Where were South Africa?
They are, after all, the best team in the game, certainly No1 in tests. Why were they not in the loop? Was there a second leak of information to come, when they would be unveiled as the fourth musketeer alongside India, England and Australia?
South Africa put that idea to bed yesterday with their denunciation of the International Cricket Council's "position paper"; the 21-page document drawn up by its Financial and Commercial Affairs committee, which proposes a radical reworking of the game's ruling body to give substantial powers to those three countries.
The proposal is "in breach of the ICC constitution", Cricket South Africa said yesterday. "These proposals should first be referred to the relevant ICC committees ... for proper consultation and to make recommendations to the ICC board," said the letter, written by CSA's president and board chairman Chris Nenzani to the ICC president, New Zealander Alan Isaac.
Nenzani described it as "self-evidently inextricably tied up with a fundamental restructuring of the ICC, which has far-reaching constitutional implications". He called for the draft proposal to be immediately withdrawn "given that the proper procedures have not been followed".
CSA is the first board to hit back at the proposal, which was leaked last weekend.
New Zealand Cricket's board member and ICC delegate, Martin Snedden, is confident NZC's interests will be enhanced rather than hurt by the proposed changes. The Herald understands that's not a view shared universally by the game's stakeholders in New Zealand.
Snedden did not return calls yesterday. The NZC board has a phone linkup this morning.
The paper calls for boards to organise their own bilateral series and maintains no board should be forced to host uneconomic tours, which would theoretically include New Zealand visits to those three countries. Australia playing Sri Lanka? England hosting the West Indies? Forget it.
Under the existing Future Tours Programme (FTP), all teams are listed to play each other home and away within a fixed period, but India already bend that. The FTP may not be perfect but generally it works.
So India, England and South Africa would organise their own series against each other, but obviously can't do that for 10 months a year. Players would quickly tire of it; so would fans, as evidenced by the ludicrous nature of the back-to-back Ashes series in the last six months where players were sick of the sight of each other. Think of the golden goose fable.
If they're figuring they'd like more time to, for example, extend their domestic T20 competitions, it would be hugely destructive to the international game.
Currently New Zealand play each of the Big Three at least once in every four-year cycle.
Leave financial matters aside. This has all the hallmarks of an attempted hijacking of the game for three heavyweight interest groups.
In purely playing terms, New Zealand's rights may not be compromised, at least for the initial eight-year period the paper has called for, starting in 2015. But where would the security be beyond that?
And why would any country essentially place its playing future in the hands of an all-powerful group of three others? So many unanswered questions.
What rankles is the perception of three nations lording it - officially this time - over the rest. There is the whiff of an ambush, which the other nations are right to resist.
The ICC executive board is due to meet next week in Dubai. Seven votes are required to implement changes. Mark down India, Pakistan, Sri Lanka and Bangladesh as a block, England and Australia. South Africa's position is clear. That leaves the West Indies, Zimbabwe and New Zealand.
Should New Zealand vote for change they'll have some explaining to do as to why they helped hand almost total power for the top level international game to three countries.