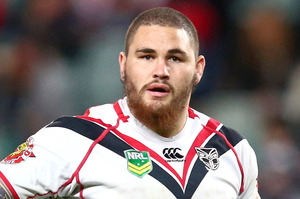 Former Warriors prop Russell Packer has today had his contract with the Newcastle Knights terminated after being handed a two-year jail sentence for a drunken assault.
The 24-year-old, who left the Warriors at the end of last season and signed on with the Knights, was last week sentenced to two years behind bars for an assault outside a Sydney hotel last November.
The Knights met with Packer on Sunday, the first opportunity since his custodial sentence was issued last Monday.
In a statement the Knights said in accordance with club Policy, Packer has been formally advised his employment has been terminated, effective immediately.
Former Warrior Russell Packer jailed for two years
Chris Rattue: A bit more remorse would help Packer
"There was never any doubt we would terminate Russell's employment following Monday's sentence however we had a process," CEO Matt Gidley said.
"As we stated from the beginning and when we stood Russell down, first and foremost it was a legal process.
"At our first opportunity to meet with Russell, we advised him in person of our decision."
Coach Wayne Bennett added, "As a club, we knew this was a no-win situation and we accepted that.
"We had a responsibility to handle this situation in a manner mindful of his young family, the club, its sponsors, members and the community as a whole.
"Until Sunday, no person including family members, had been allowed access to Russell.
"To reiterate, Russell acted independently on the night of the incident and was stood down as soon as the facts were established.
"We are all extremely disappointed and have never condoned Russell's actions, however he still had a right to be informed of our decision first.
"Sponsors, corporate partners, Members and fans who have supported the administration throughout this process knew we were doing what was right, despite criticism."
The club said it will continue its duty of care to ensure the welfare of Packer's partner and two young children, who relocated to Newcastle last month.