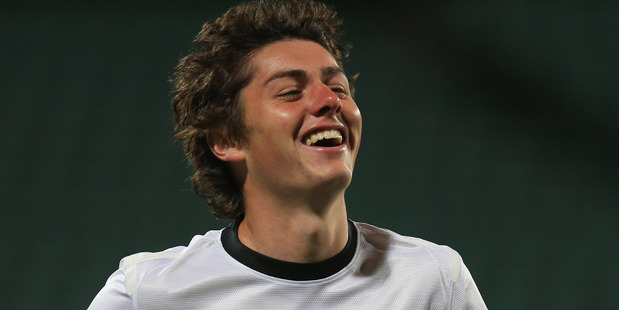 The All Whites play their crucial World Cup qualifying match against Mexico at 9.30 this morning. Michael Burgess gives us reasons to be afraid - and to hope.
Be afraid
Altitude
There is no escape from it. Even walking around Mexico City can provoke shortness of breath. The All Whites are built around a strong running, hard working game with long periods without the ball - a strategy that is almost impossible in these conditions. The first 15 minutes, as players struggle to adjust, and the last 20 minutes, as players try to find anything in the tank, will be critical.
Personnel
"Your team has amateur players - and players without clubs - that's unusual, no?", asked a Mexican colleague. Muy unusual senor. A dispassionate glance at the All Whites team shows a left fullback who can't find a team, and a right sided defender who is really a midfielder. There is a back three who have almost never played together and a centre midfielder who struggled to stand out for Waitakere United last summer.
Plus the two best attacking players on the bench, struggling for fitness. Players can - and will - lift for the occasion but it is asking a lot of the current group.
The Azteca factor
Even big teams in world soccer don't like playing at the Azteca. Regular rivals the USA have won only one (friendly game there) since the 1930s. Mexico have lost only two of their last 78 official games there.
Absent friends
Ryan Nelsen, Toronto; Simon Elliott, Los Angeles; Winston Reid, London.
Possession
The All Whites will spend long periods deep in defence, with most of the team behind the ball. When they do regain possession the Mexicans will press instantly and the All Whites will have no outlets. So the cycle repeats. Over 90 minutes it's almost suicidal.
More All Whites v Mexico
All Whites check in at turf of legends
Smith to captain All Whites
Sam Malcolmson: Mexico City fans a force to be feared
All Whites: Three key questions

Have hope
Magic Marco and Sly Smeltz
Marco Rojas has an x-factor and today may be his chance to shine. He will be used from the bench but could offer hope in the last 20-30 minutes. Smeltz (24 goals in 55 appearances) has proved his ability to find the net against the best international defences and may come up with a priceless away goal.
Remember Jamaica, remember Honduras.
"I know you all say we are favourites," said one Mexican journalist yesterday. "But we are not certain. We have a saying 'Lo que comienza mal, termina males"' (What starts bad, finishes bad). El Tri have endured an awful 2013. At one stage they went three straight games at the Azteca without scoring, including a 0-0 draw with unfancied Jamaica, then lost 2-1 at home to Honduras. Then there was the ultimate ignominy of being rescued from oblivion by the USA.
Weather
Conditions are expected to be overcast and cool today, which should lessen the air pollution. And there is a forecast chance of rain, which would be manna from heaven for the All Whites.
Courage
From Singapore in 1981 to Manama in 2009 the men who have worn the All Whites' jerseys have a track record of courageous, resolute performances. They have often performed, against the most incredible odds. It's time for another chapter.
Mexico on the brink
Despite being outwardly confident, this Mexican team could be fragile. They are an inexperienced team (internationally) with huge expectations on their shoulders. The pressure will steadily build the longer the All Whites can hold them out, though it will quickly evaporate with a goal, and especially an early strike.
nzherald.co.nz
For a live blog on the match from 8.30am.