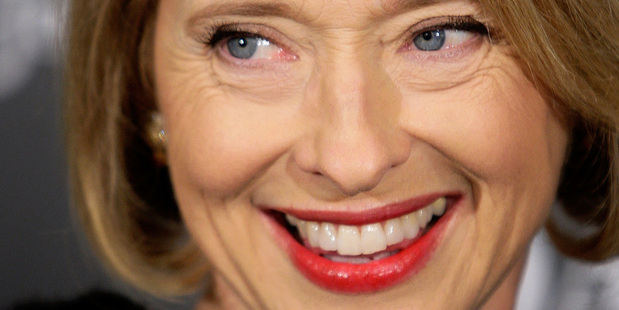 Gai WaterhouseAustralian trainer Gai Waterhouse has been fined A$5500 ($6553) after being found guilty of two charges relating to the condition and treatment of More Joyous in the biggest racing scandal in years.
Racing New South Wales stewards found that Waterhouse should have reported the mare's soreness in the neck and her treatment with an antibiotic in the lead-up to the All Aged Stakes on April 27.
More Joyous finished second-last as one of the favoured runners in the Group One race.
Her owner John Singleton then publicly sacked Waterhouse, sparking an inquiry into the horse's condition.
Waterhouse's fine is in two parts - A$500 for not keeping up-to-date records and A$5000 on the more serious charge of not reporting her condition.
Earlier Waterhouse - appearing at the inquiry - said that even the Queen was aware of the publicity surrounding the case.
Waterhouse attacked the way the inquiry has been handled and accused Singleton of intimidating witnesses, resulting in unprecedented publicity over what should have been a simple racing matter.
"Even the Queen says to her racing manager, 'What is going on with Gai Waterhouse in Australia?'," Waterhouse told the inquiry yesterday. "The whole hearing is unfair. I have been treated like a third-rate person and my family has been dragged through the mud, through the mire.
"All these people who have been to the inquiry have had to sit next to the major player and have been inhibited by Mr Singleton. It is shoddy and embarrassing to racing."
Waterhouse trains Carlton House for the Queen, the only horse she has racing in Australia. Singleton also accused Waterhouse's bookmaker son Tom Waterhouse of revealing inside information to his Network Nine colleague and rugby league legend Andrew Johns that the mare could not win.
At the previous chapter of the inquiry, Singleton was fined A$15,000 for his public tirade and Tom Waterhouse was cleared of any wrongdoing.
Singleton described his behaviour as "inappropriate and regretful" at the previous inquiry. "I didn't intend to have any cross words with Gai ... I should have ... gone home and licked my wounds, and removed my horses [from Waterhouse] discreetly," he said.
Waterhouse presented a statement to the inquiry which stewards said contained evidence she did not give at the original raceday hearing. "Thanks to Mr Singleton I couldn't think straight. I was so agitated. He was crazed. He was a crazy person."
The trainer told the inquiry that in her professional opinion there was no reason not to run More Joyous and any issues the horse had were minor.
Stewards studied a 23-page submission from Waterhouse's counsel, Malcolm Ramage QC.
- AAP