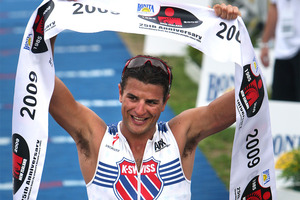 Terrenzo Bozzone has announced that he will challenge defending champion Cameron Brown in the Port of Tauranga Half Ironman in January.
Bozzone, 27, is unbeaten in his last three starts over the distance this year.
It has been a long haul back to form for Bozzone after his Achilles surgery late in 2011 but the Aucklander is confident he is back to his best after an impressive win in Australia (Shepparton) last weekend over the same distance.
"Coming back from surgery at the end of 2011 was really tough and it took me a lot longer to get back to what I knew I was capable of,'' he said.
"After a lot of hard work both on and off the field I feel I am finally back to the fighting ways and I have enjoyed the second half of the season and looking forward to seeing what I can do in 2013 and hopefully having a breakthrough Ironman distance race at the Nutri-Grain IMNZ in March.''
- APNZ