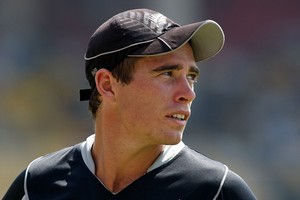 Tim Southee looks to have signed a deal with the Chennai Super Kings for the Indian Premier League.
The Black Caps highest wicket taker at the World Cup, is believed to be heading to the franchise for the lucrative tournament, RadioSport reports.
New Zealand team mate Scott Styris has tweeted that Southee will join him at the Super Kings and also at County side Essex.
Southee is yet to confirm the details.
- NEWSTALK ZB