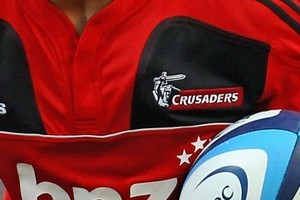 A board member from the Crusaders was one of the people killed in yesterday's Christchurch earthquake. Photo / Getty Images
The Crusaders have suffered personal loss as a result of the Christchurch earthquake.
Crusaders chief executive Hamish Riach has revealed one of their board members has been killed in the disaster.
Riach says they've now got to decide whether to go ahead with Saturday's Super Rugby match against the Hurricanes in Wellington.
He says their experience from the September earthquake when Canterbury went away to Whangarei seemed to work okay, but they've yet to talk to everyone.
Riach says he'll be in touch with the Crusaders coaches, management and senior players to get their feelings today.
- NEWSTALK ZB