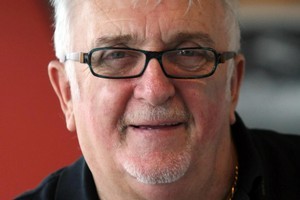 Mad Butcher Sir Peter Leitch was back in hospital this week for an operation to reconstruct his knee.
Leitch, who fought off bladder cancer last year, spent eight nights in hospital before being discharged on Friday to recover at his east Auckland home.
The rugby league ambassador was banned from flying to Greymouth for yesterday's Warriors game in aid of the Pike River miners. "My family is from there so it was hard to miss, but I'm only coming right now," he said. The damage to his knee socket was the result of wear and tear.
"It's a bummer getting old. When you're young you think you're bulletproof but you need to take care of your body."
The operation was "bloody awful" and he had never sat still for so long in his life.