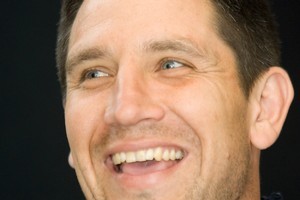 Steve Price, proud Queenslander and former New Zealand Warriors captain, has been made a member of the New Zealand Order of Merit.
"I didn't know whether I was allowed to accept it. I actually said to the lady, 'You know, don't you, that I'm Australian? I'll have to take some advice from the [Mad] Butcher [Sir Peter Leitch]. He gets these types of awards all the time," Price said of the honour.
The MNZM further underscores Price's status as the New Zealand's favourite Australian - a tag he thought at first was a bit of a cheeky dig.
He chuckles about it now. "You don't know if it's a good thing or a bad thing. They say 'you're our favourite but we don't like Aussies but you're our favourite'."
Who is your favourite Australian? Send us Your Views.